Two Peonies
A digital image to print out and place behind the headboard in the master bedroom. Print on any size up to 30 x 20"
People make many mistakes when choosing what to put on the wall behind their headboard in the master bedroom.

These are some common mistakes:
Placing an image of a single item (not good unless you want to be single).
Hanging artwork in a heavy frame and (worse) with glass on it.
Having a trio (are you looking for a threesome or a love triangle?).
Even worse than above, images of multiple items.
A blank wall.
What you put behind your headboard needs to be:
Light in weight and soft, so if it ever fell, it couldn't possibly hurt anyone.
Representative of love.
Emphasizing the number two (to enforce the couple idea.)
In earth or skin colors, with a splash of fire colors.
This is the image I have behind my headboard. Peonies are a Feng Shui symbol for love.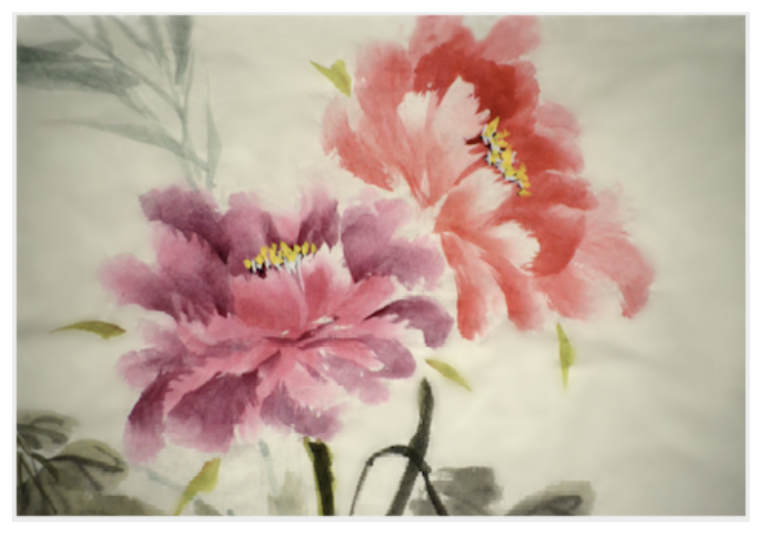 A digital image to print on canvas on any size up to 30 x 20"
In our home we have this image printed on a wrap-around canvas size 30 x 20". We had ours printed at Costco, but there are many other places that offer this service. You may purchase this digital image to have it printed on canvas below.