Has Your Business Reached Its Full Potential?

Feng Shui is the ancient Chinese art of space arrangement, that teaches people "what to put where" so they can feel more relaxed, be more productive, and get along with others better. Feng Shui can help businesses realize their full potential as they become assets for the communities in which they operate.

This course shows you how to produce business environments where a business can serve clients better, have happy employees, and increase profits.

With this training you can walk into any business and immediately know what needs to be done to improve the flow and create spaces where the business can operate more smoothly.
There is no other course in the market that can deliver so much knowledge to you about Feng Shui for Businesses.

In addition to the video course, you get continued support directly from Moni, your teacher, in a secret Facebook group, where you can ask questions and post your floor plan and photos so that Moni can help you optimize your place for business success. Moni will also help you with the Feng Shui aspect of your website and social media accounts, so that all the points of contact for your business and its customers tell a coherent message that is in alignment with your business goals and which leads to more sales.

The course not only addresses buildings, but also the Feng Shui of business websites and social media sites, as well as the more subtle aspects of Feng Shui.
Textbooks:
• Feng Shui Your Own Business - Volume 1
• Feng Shui Your Own Business - Volume 2
• Feng Shui Your Own Business - Volume 3
• Feng Shui Cures for the Planet and Money Clearing Manual
Your Feng Shui Guide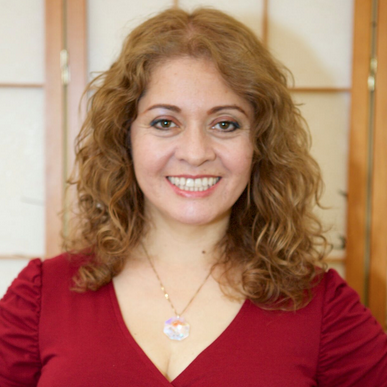 My name is Moni and I have made it my mission to take the confusion out of Feng Shui.
With my previous knowledge of architecture, and the help of experts in Ancient Chinese Medicine, I have created a Feng Shui method that makes sense and is easy to learn and apply: the Nine Steps to Feng Shui® System, which is at the core of all my training programs and books.
Frequently Asked Questions
When does the course start and finish?
The course starts as soon as you enroll! It is a completely self-paced online course - you decide when you start and you have two years to finish. The course is designed to take in 12 weeks, but you can take less time or more time.
How long do I have access to the course?
If you do not become a consultant, you get access to the videos for two years. If you become a Consultant, you get access to the video for as long as you keep your license active.
What if I have questions?
This is a mentorship course. Moni will create a secret Facebook group that only you and she can see. In that group you can post photos, videos and questions, as Moni helps you Feng Shui your business, and Feng Shui the business of your first client. There is also a section for "Discussion" under each lesson. You can post your questions there, and Moni will answer them on the same page.