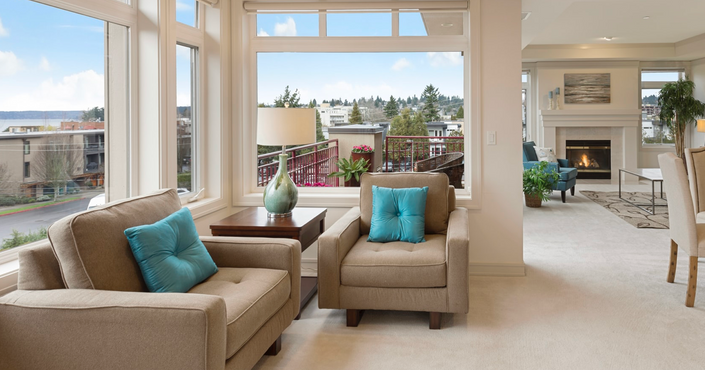 An Individual, Customized Feng Shui Consulting Service Designed to Turn Your Home into a Dream Home so that You Can Start Living a Happy and Successful Life!

Embark in your own personalized Feng Shui Immersion Journey to turn your home into a dream home, where you can be happy with the people you love.

When you bring wholeness, balance and harmony into your home, you bring more clarity, happiness and confidence into your life.

"Moni was very compassionate, open, honest, and had my best interest at heart. Some very positive things have occurred in my life since this process began. I would recommend her to anyone interested in Feng Shui. I feel like I have gained a friend through this endeavor."
Debbie Daley
Dallas, Texas
PERSONALIZED FENG SHUI TO EMPOWER YOU IN YOUR HOME
This is an individualized Feng Shui consulting service done in a private online group that only you and I can see. You are guided daily through an energetic upgrade of your home, for 1 whole month, so you can make changes and start reaping the benefits of Feng Shui in real time!

I used to do hourly consultations and then send clients a report with their to-do list, for them to complete as they were willing and able. This resulted in procrastination, fear of making mistakes, and overwhelm.

Now I only give clients one task at a time and I stay in close contact with them for the whole month – for the same price as I would have charged for a one hour on-site consultation. This results in continued easy progress, certainty that they are doing things right, and confidence that they are turning their home into a dream home where they can be happy, healthy and successful.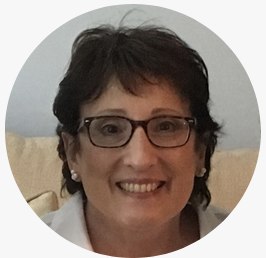 "What surprised me was that the [Feng Shui] cures you instructed me to apply which I did not like at first, felt so good after I applied them. I loved my home before I started working with you, but it is amazing to me the intense joy I feel in my home now."

Alejandra
Atlanta, Georgia

YOUR HOME IS EITHER WORKING FOR YOU, OR AGAINST YOU, BUT IT'S NEVER NEUTRAL
Are you unhappy with the way your home looks or feels?



Are you afraid that you might spend lots of money on home improvements and make the wrong choices?



Would you like to know that things will look right before you spend the time, money and energy in home projects?


Feng Shui can help!

A beautiful, functional and comfortable home allows you to do more with life – to be your best self.

If your home is not in good shape – organized, beautiful and functional – it's hard to thrive in life.

The home is a mirror of your internal life. It reflects how you feel inside. If you're not happy, if you don't have energy, if you don't feel good about yourself, it all shows in the home.

Then the home reminds you that you're not happy, don't have energy and feel bad about yourself. This establishes a negative feedback loop, where your own home brings you down.

Things feel out of control, and you can never find the time or the energy to do the things you would love to do. Your home drains you, stresses you out, and holds you back!


Feng Shui is Healing from the Outside In
The good news is that your relationship with your home works both ways. If you make intentional changes in your home to transform it into a dream home, your home starts supporting your goals and aspirations.

When your home has good energy – Good Feng Shui – the space, the time and the resources open up so everyone in your home, yourself included, starts doing what they need to do, and enjoying what they want to enjoy.

Then you feel happy, energized, and proud!

Then you have established a positive feedback loop, where every day your home nourishes you and tells you well done, good job, you're worth it!

Do you want this for yourself? It's easy to do if you know what you're doing.
Real life transformations
These Feng Shui before and after photos show a front door and how it was transformed by a change in color and some beautiful planters and flowers. Though the classic color for a Feng Shui door is red, not everyone has to paint their door red. The door simply needs to be made remarkable either in its size, design, colors and the objects you put around it. Which door would you rather come home to?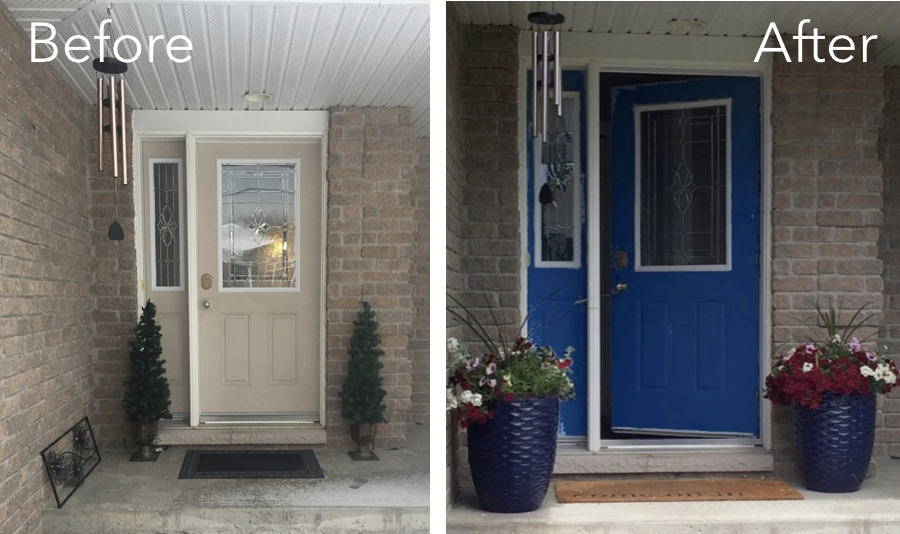 A HAPPY LIFE IN A HOME YOU'RE PROUD TO SHOW!
A Happy Life in a Home You're Proud to Show
Everyone dreams of a home they can be proud of and where they can be happy with the people they love.
But the homes you see on TV are designed or remodeled based on the vision of a designer and not the likes and needs of real people, like you.
I want to help you turn your home into a dream home, where you can live the life you are meant to live. I have helped many people transform their homes and their lives.

Other consultants will meet with you for an hour or two and leave you with a list of to-do's and no further support.

My consultation services are different.
I provide you with daily help in a private Facebook group that only you and I can see, so that I can track your progress, help you make decisions, and make sure everything is done right.

The tasks are easy and every little thing you do increases the vibration of your home.

This is a month-by-month deal. We work very closely on the Feng Shui of your home for one month at a time.
Real life transformations
These Feng Shui before and after photos show a living room that was not reaching its potential for beauty. The furniture was moved around to create a more spacious feeling. An area rug helps define the room and separate it from the hallways and walkways that surround it. The beautiful flower art helps define the main piece in the room, which is the sofa and adds light to the room. Lamps and plants are placed to complement the furniture and fill in corners.


These Feng Shui before and after photos show a family room in a partial basement that was not very well defined in looks and use. An accent wall at the end ads color, intensity and warmth to the room. The furniture was rearranged to promote interaction, varied activities, and conversation.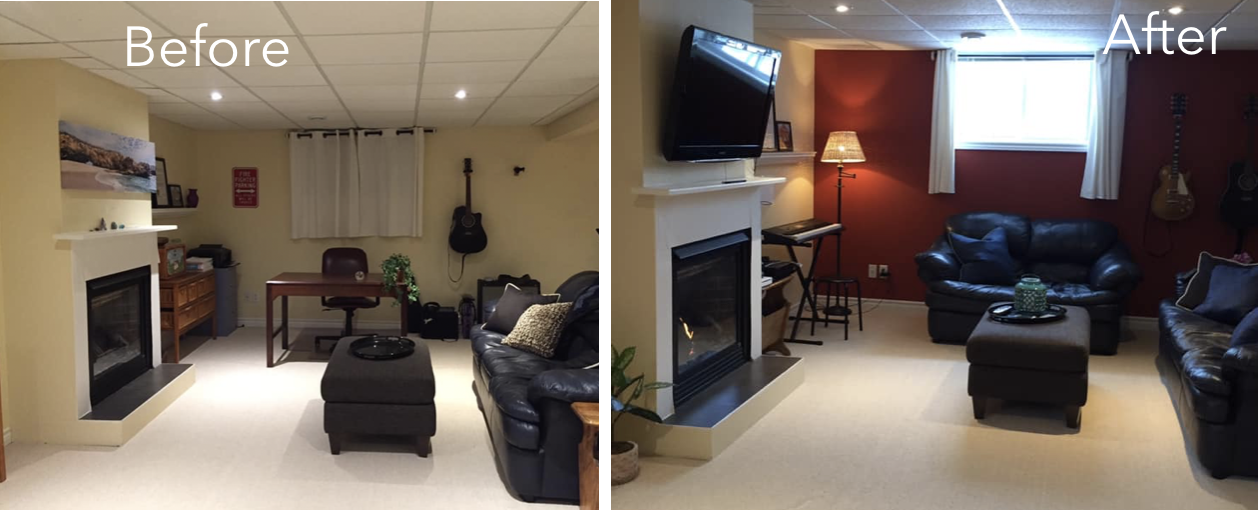 HOME WASN'T BUILT IN A DAY!
Feng Shui Takes Time
The reason I don't do hourly consultations any more is that every decision in your home is important and many times things have to follow a particular order.

For example, you have to decide what colors your walls are going to be before you can choose the right art to put on those walls. If you're thinking of buying new furniture for your living area, you have to know exactly how you want to enjoy your family room before you choose the right pieces for it.

Finding that perfect lamp, or rug, or the right frame for your latest family photo – it takes time!
That is why a monthly service makes so much more sense than hourly consultations, and the best part of it is that you pay, for one whole month, less than what it would cost you to get a two-hour consultation before.
In the Feng Shui Immersion Journey you advance at your own pace.


A Proven Method to Apply Feng Shui

In my consultation services I use the Nine Steps to Feng Shui® System, a method I developed that combines:


• Form School Feng Shui, the art of space arrangement, and

• Modern Western Architecture, for which I trained.


The application of this method, done according to the principles of ancient Chinese medicine, of which Feng Shui is part, acts like medicine for your home and creates spaces that are beautiful, comfortable, and have good energy.

The result of working with me is an amazing life in a home that you are proud to show.

When your home is in top shape and your family is happy, then you have the time, the energy and the internal permission to live a life you love!
Live a happy life in a home you're proud to show.

"The consultation with Moni has allowed me the ability to feel relaxed and comfortable in my home. The flow is awesome. Before my consultation with Moni, I would arrange and rearrange rooms over and over again. I never felt like I had it right, and drove the people who helped me move my furniture over and over again crazy! Moni's system made everything really pop out with precision and ease. She definitely was there for me on all levels."
Rebecca Rosemergey
Pennsylvania
Real life transformations
These Feng Shui before and after photos of a living room show the dramatic change that was achieved by modernizing a home that felt old and dated. The floor was changed, the window treatments updated, and the client chose beautiful, comfortable furniture.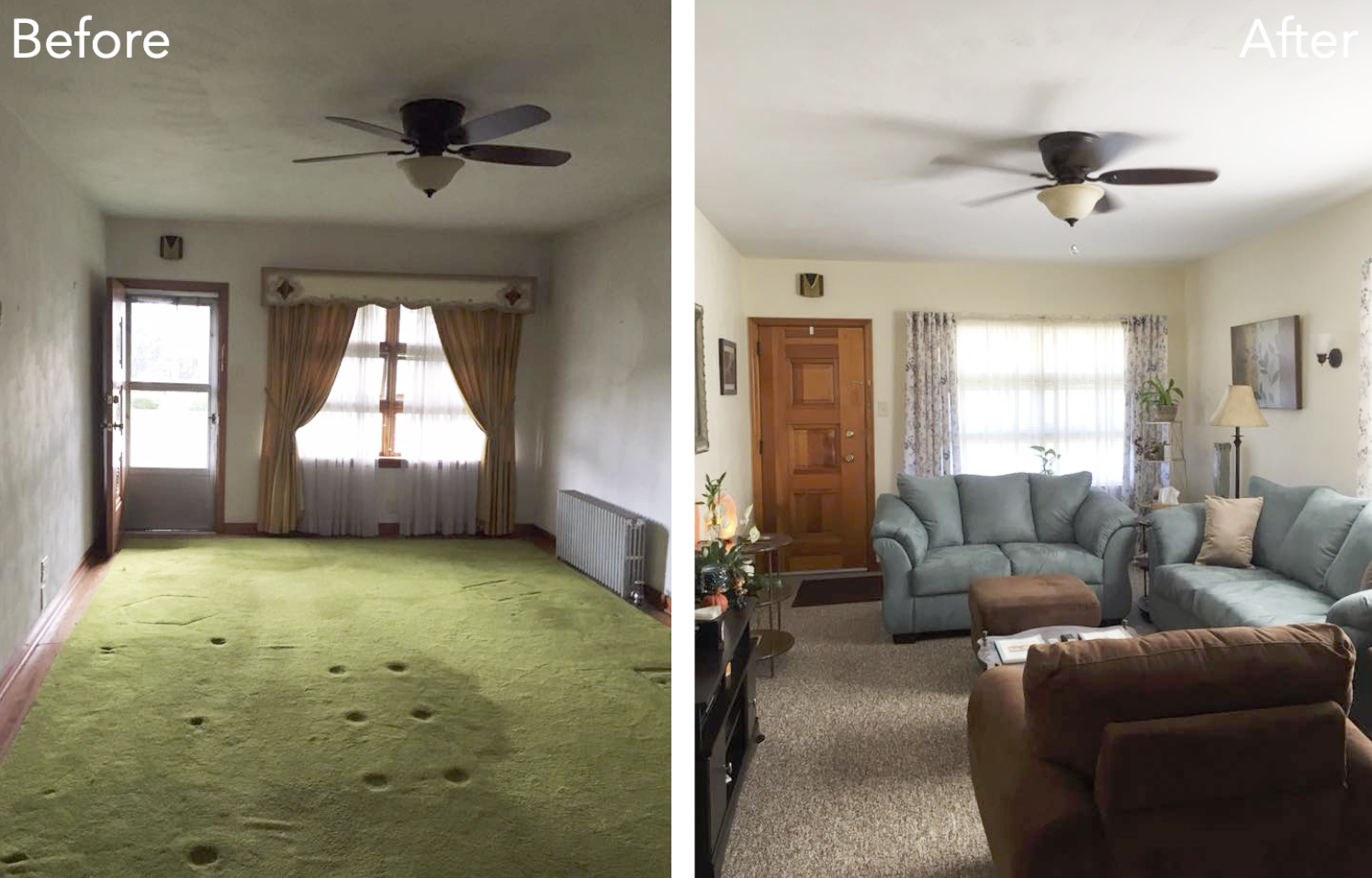 These Feng Shui before and after photos show a living room that, though pleasant, was constricted by the use of a sectional, that forced visitors to sit too close to one another. The owners of this home didn't spend as much time here as they wanted to. See how the space opened up by moving the book case to a different wall and adding a set that included a sofa and a love seat. The colors were chosen to create a more welcoming effect. The orange abstract artwork by a well known artist helps the owners resonate more with their own success, as they see it when they first come into the home. An end table and lamp at the corner make this room more functional.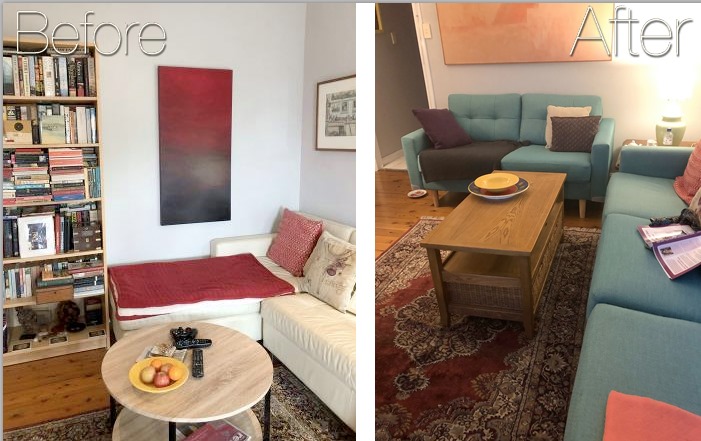 Real life transformations
These Feng Shui before and after photos show a dining room that had been painted in a bright red color, which was not conducive to relaxing family meals.
The choice of Feng Shui correct colors for this room and wooden furniture to replace the original table and chairs (made of glass, metal and wicker), plus the addition of more attractive artwork, created amazing beauty and harmony in this dining room.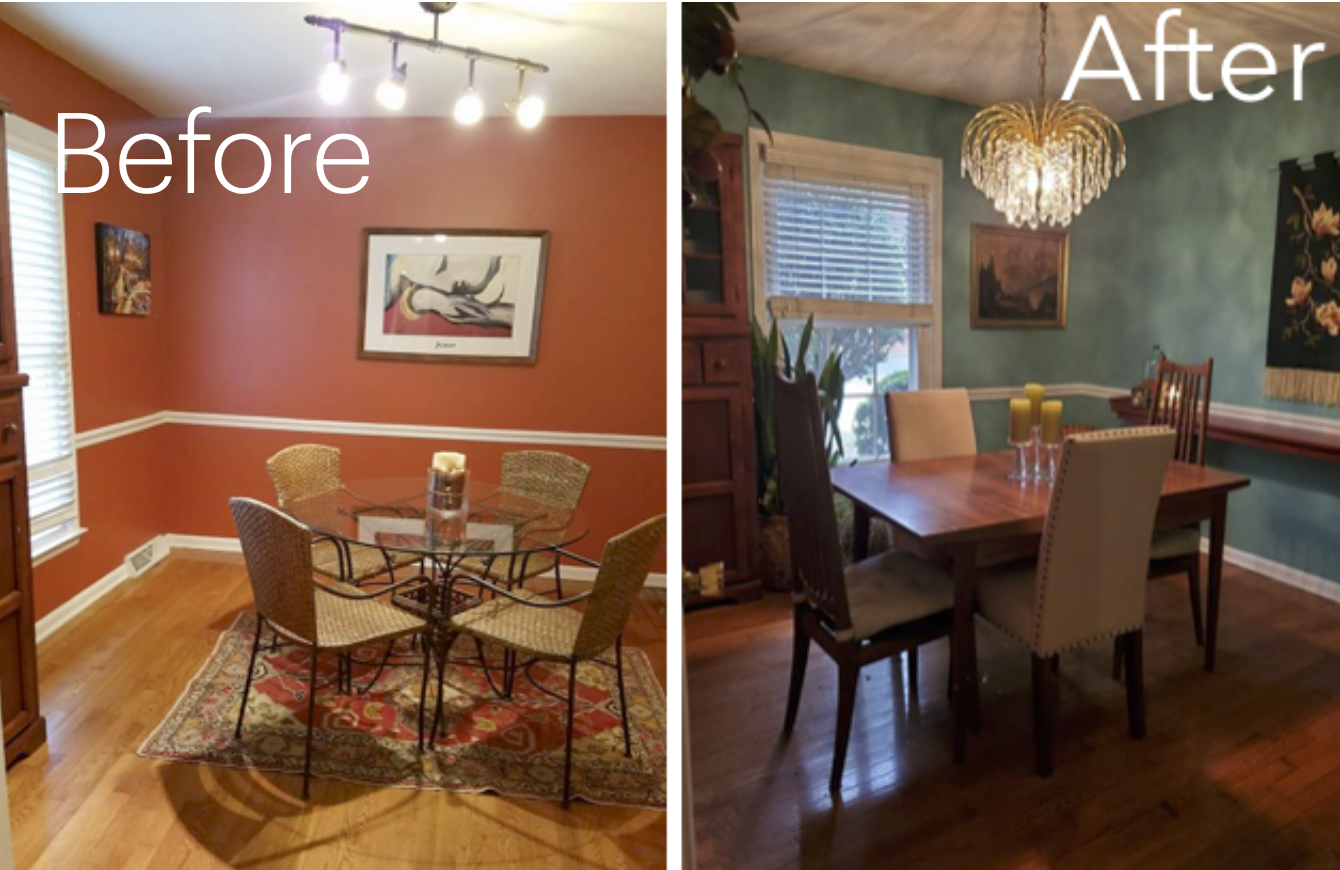 These Feng Shui before and after photos show the transformation that occurred in a dining room by making very few changes that made a big difference – the tablecloth, the addition of an appropriate painting to the wall, and a small corner table with art.


Nine Steps to Feng Shui®

Architecture
Interior Design
Furniture Arrangement

Many people who try to use Feng Shui on their own end up with strange looking places.
When you apply Feng Shui, the result should be a beautiful home where you and your family can be happy.

But with so many books on Feng Shui, that all give different advice, things can get quite confusing.

Most of this confusion comes from not understanding that there are three types of Feng Shui problems:

1. Architecture

2. Interior Design

3. Furniture Arrangement

1. Problems with the architecture, which make you feel unsafe at home. These include the shape of your floor plan, curb appeal (or lack thereof); and the location of staircases, hallways and large windows, as compared to the front entrance.
2. Problems with the interior design, which create arguments among family members. These include bad decisions regarding colors, shapes, and materials; the way you display family photos; and the subject matter and location of art.
3. Problems with furniture and accessories, which make you feel disempowered. Your home looks disorganized and not pretty, and it doesn't work for you to either be productive or to relax and enjoy.

This is why my consultating services follow a system that addresses problems with the architecture first, then problems with the interior design, and then problems with the furniture arrangement.

Following this order, and with my help, you can't go wrong!

Real life transformations
These Feng Shui before and after photos of a dining room show how the place was modernized by painting the wood paneling with a warm green color, that goes really well with the existing wood work, and changing the floor tiles. These changes brought more light to the room.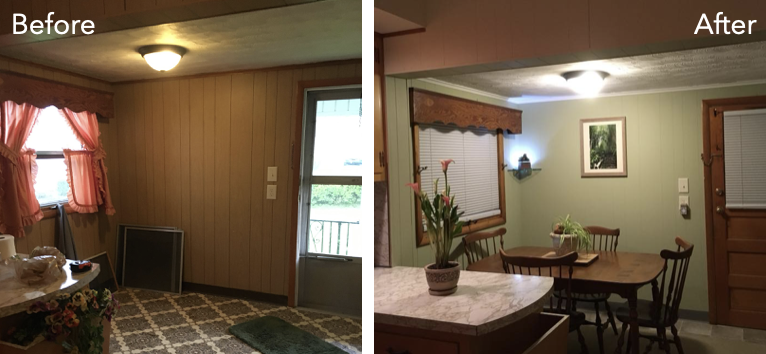 This home is owned by an artist. She wanted to make a bold statement in colors and exhibit her work. Her choice of colors had the potential to create a clash between the fire element (magenta/red) and the metal element (white). We solved this by adding plenty of wide rectangles and squares in her artwork to bring in the earth element, because fire and metal can only clash when earth is missing. The result is amazing!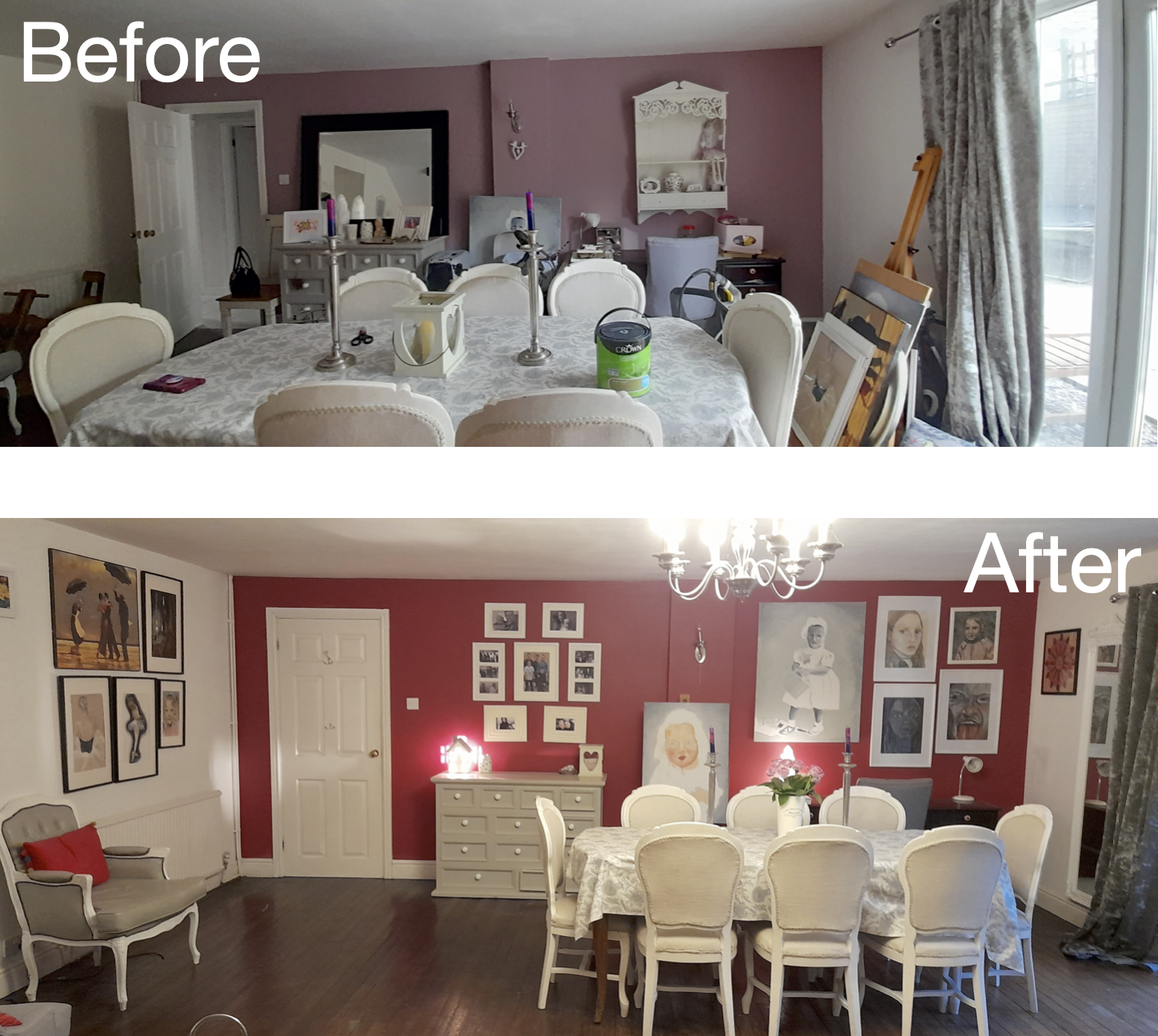 Feng Shui Immersion Journey
An Online Home Consulting Service

Nine Steps to Improve Your Home


With this customized, online Feng Shui service I help you improve the feel, look and energy of your home in 9 Easy Steps.
Steps 1, 2 and 3 Solve Home Problems with the Architecture - the Way Your Home was Built

Step 1. Create Wholeness - Complete the Floor Plan

WHAT WE DO IN THE SPACE: During step 1 we look at the shape of your floor plan to make sure it is complete. If your floor plan is not a square or a rectangle, it's not complete.
WHAT THIS DOES FOR YOU: A complete floor plan helps you understand that, at any given moment, you are given everything you need to improve your life.
Step 2. Reclaim Balance - Correct Excesses and Deficiencies

WHAT WE DO IN THE SPACE: During step 2 we address hallways, staircases, and ceiling height.

WHAT IT DOES FOR YOU: Hallways, staircases and double height ceilings have excesses or deficiencies that encourage drama. With easy Feng Shui fixes for these problems, you can create an environment that feels comfortable and safe.

Step 3. Create Vitality - Curb Appeal and Front Door

WHAT WE DO IN THE SPACE: During Step 3 we look at the curb appeal, and the relationship between the front door and staircases, windows and other doors to make sure there is good circulation and fresh air within the home.
WHAT IT DOES FOR YOU: Poor circulation in a home can make you feel tired and stressed out. Correcting circulation problems makes everything in the home flow so that you feel relaxed and invigorated when you come home.

Steps 4, 5 and 6 Solve Home Problems in the Interior Design

Step 4. Let Nature Help You - What to Do About Windows

WHAT WE DO IN THE SPACE: Step 4 is about how windows can help your home get in tune with nature. Your home connects with nature through your windows. We focus on making your windows and the spaces around them functional and beautiful so that you can enjoy sunshine, natural light and breezes, but also feel cozy and protected at night.
WHAT IT DOES FOR YOU: Taking care of your windows helps you go with the flow and recognize the opportunities that you may have been missing in all areas of your life. Your life becomes easier when you learn to use the forces of nature to your advantage.
Step 5. Make the Right Choices - Color Selection

WHAT WE DO IN THE SPACE: We help you chose the right colors for every room in the home.

WHAT IT DOES FOR YOU: A home that lacks harmony of colors tends to increase irritability. Creating a harmony of colors can help you create harmony in your life so you get along with others better.

Step 6. Tell Beautiful Stories


WHAT WE DO IN THE SPACE: Step 6 is all about the language of the home as it is told by photographs, artwork and mirrors.
WHAT IT DOES FOR YOU: Telling the right stories in your home helps you create a home that nurtures and supports you, and it helps you eliminate self-sabotage.

Steps 7, 8 and 9 Solve Home Problems Caused by the Way You Have Arranged Your Furniture

Step 7. Passionate Simplicity


WHAT WE DO IN THE SPACE: Step 7 will teach you how to let go of that which holds you back. You will learn strategies to reduce clutter to a minimum, so that it can be easily managed. In the Nine Steps to Feng Shui® System we don't see clutter as a problem of "having too much stuff," but as a problem of lack of beauty. When we're done your home will be full of things you love and love to use.
WHAT IT DOES FOR YOU: Decluttering helps you heal your past and it makes it easier to let go and forgive. An organized home frees you up to do the things you love to do.

Step 8. Set Healthy New Goals - Your Nine Life Areas


WHAT WE DO IN THE SPACE: We take a look at key spots in your home that represent the Nine Life Areas and look for images or accessories that act as good enhancements for each:

Career, Life Mission and Individuality
Marriage, Relationships and Partnerships
Health, Family and Community
Wealth, Prosperity and Self Worth
Center of Good Fortune and Gratitude
Helpful People, Spiritual Life and Travel
Children, Creativity and Fun
Wisdom, Self-Knowledge and Rest
Fame, Reputation and Social Life
WHAT IT DOES FOR YOU: This helps you use your whole home as a three dimensional vision board where you set your goals and intention for each of the areas of your life.

Step 9. Amazing Space Arrangement


WHAT WE DO IN THE SPACE: In Step 9 we address space arrangement in every room. I help you create beauty, harmony and comfort by adding the right furniture, accessories, and artwork.
WHAT IT DOES FOR YOU: Your home will impress, but most importantly you and your family will experience a life you love in a home you are proud to show!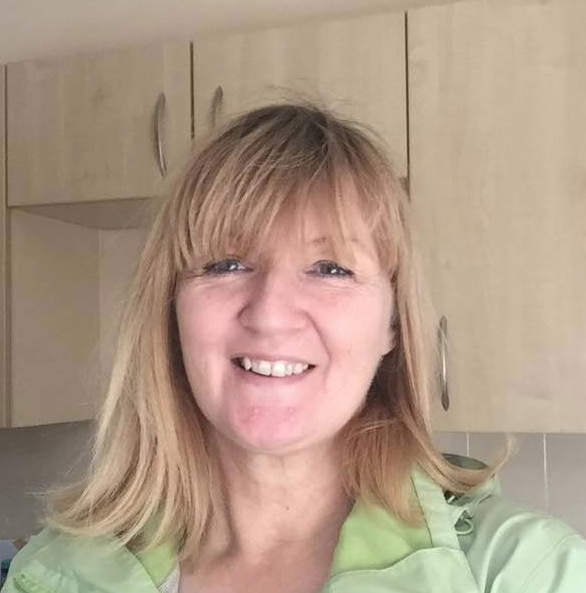 "Moni, I am so glad I have you helping me, I would never have been able to work out the right cures for my home. I have been following you for such a long time and I wouldn't trust anyone else to work with me."
Julie
United Kingdom

Create an environment where you can be happier, healthier and wealthier.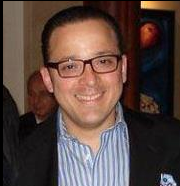 "Moni's approach to Feng Shui is just great! She... took my wife and I through all the steps to harmonize our house. The experience was a lot of fun and the steps or cures where easy to implement. We could immediately see a lot of changes in our personal lives and a lot of movement for the best. I highly recommend working with Moni for any of your Feng Shui needs and/or training. She is dedicated, she loves what she does, and she is really good at it. She has also become a friend of my family. 5/5 Stars!"
Eduardo Alarcon
Miami, Florida
Feng Shui Immersion
Online Home Consulting Service

Make Your Home Work for You

When you enroll in the Feng Shui Immersion Online Home Consultation I create a private online group that only you and I can see.

In this group you share with me the Google link to your home and a floor plan or proportional sketch of your home.

I analyze your floor plan and then ask you to share photos or videos of your home. Then I give you step by step instructions on how to improve the look and feel of your home.

We stay in constant contact for one whole month at a time.
I only give you one simple task to complete at a time, so there is no overwhelm.
I check that every task is completed properly – so there is no chance for mistakes – before we move on to the next task.
We do this month-by-month, until the home becomes your BFF (best friend forever)!
You get to complete as many tasks within one month as you can fit in your schedule, as long as they're done one by one.

Every little thing you do to improve the Feng Shui of your home builds up for a cumulative effect, so every new task gets easier.
With the Feng Shui Immersion Online Consulting Service we stay in touch for as long you need support.

Real life transformations
This master bedroom was beautiful originally, but did not reflect the personalities of the couple and did not promote intimacy. What a dramatic change was produced by choosing romantic artwork, painting one wall in a warm accent color and changing the bed linens.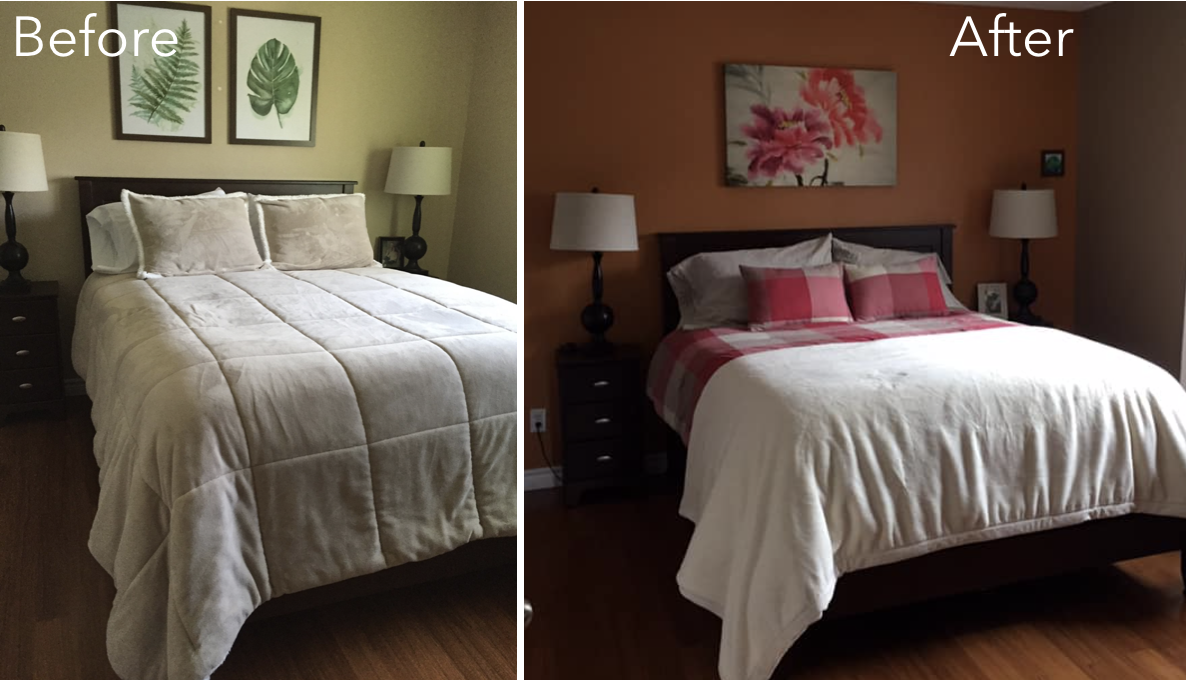 This master bedroom was outdated and worn out. The old faded rug was removed and replaced with wall to wall carpet, because the home is in an area with very cold winters. The bed was chosen with Feng Shui in mind – a sturdy wooden headboard with rounded corners. Equal night stands and lamps open up the room to feelings of equality, which are essential in attracting healthy love relationships. The deep earth tones create a cozy, yet elegant feeling.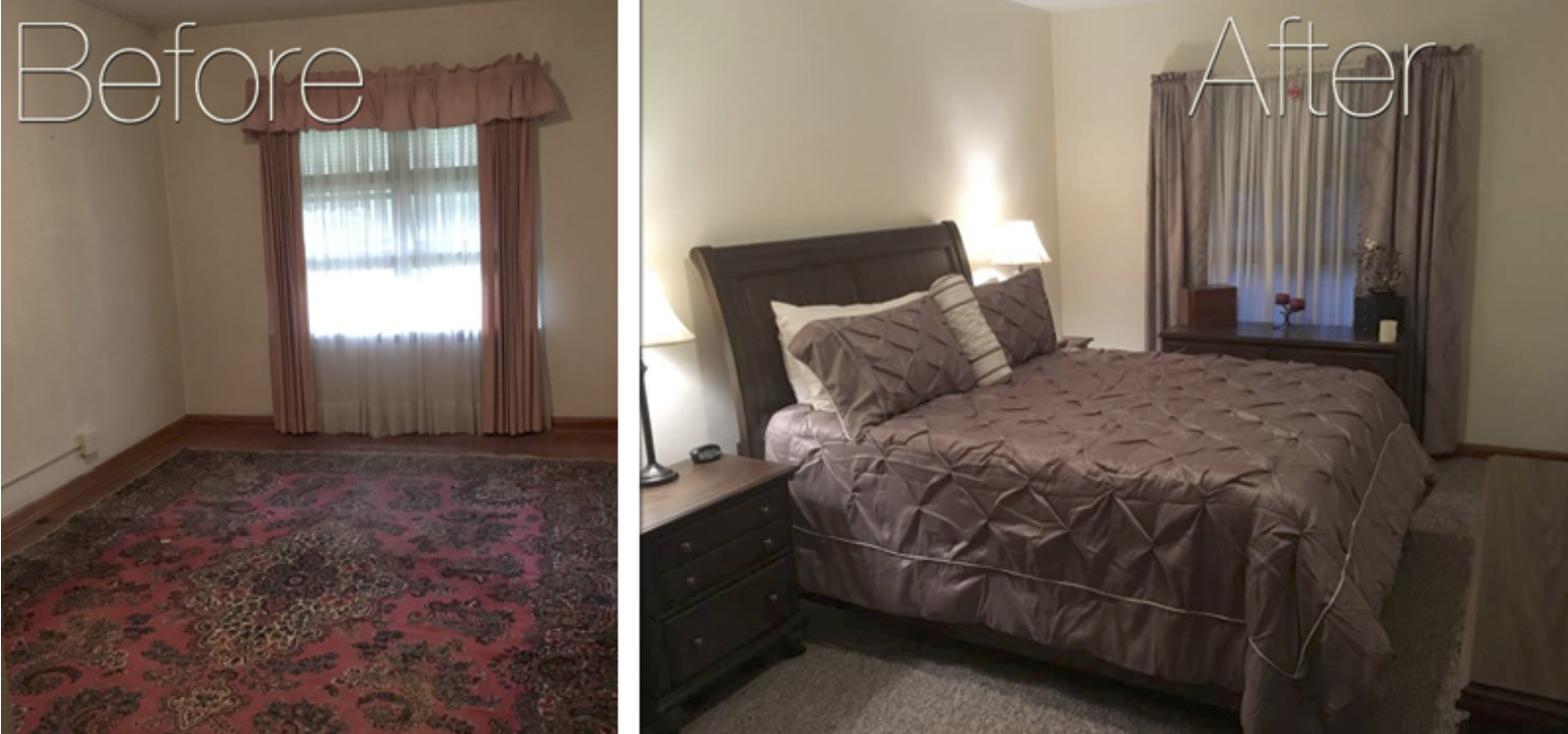 I'll help you transform your home into a happy place where you and your loved ones may prosper.
Your Feng Shui Guide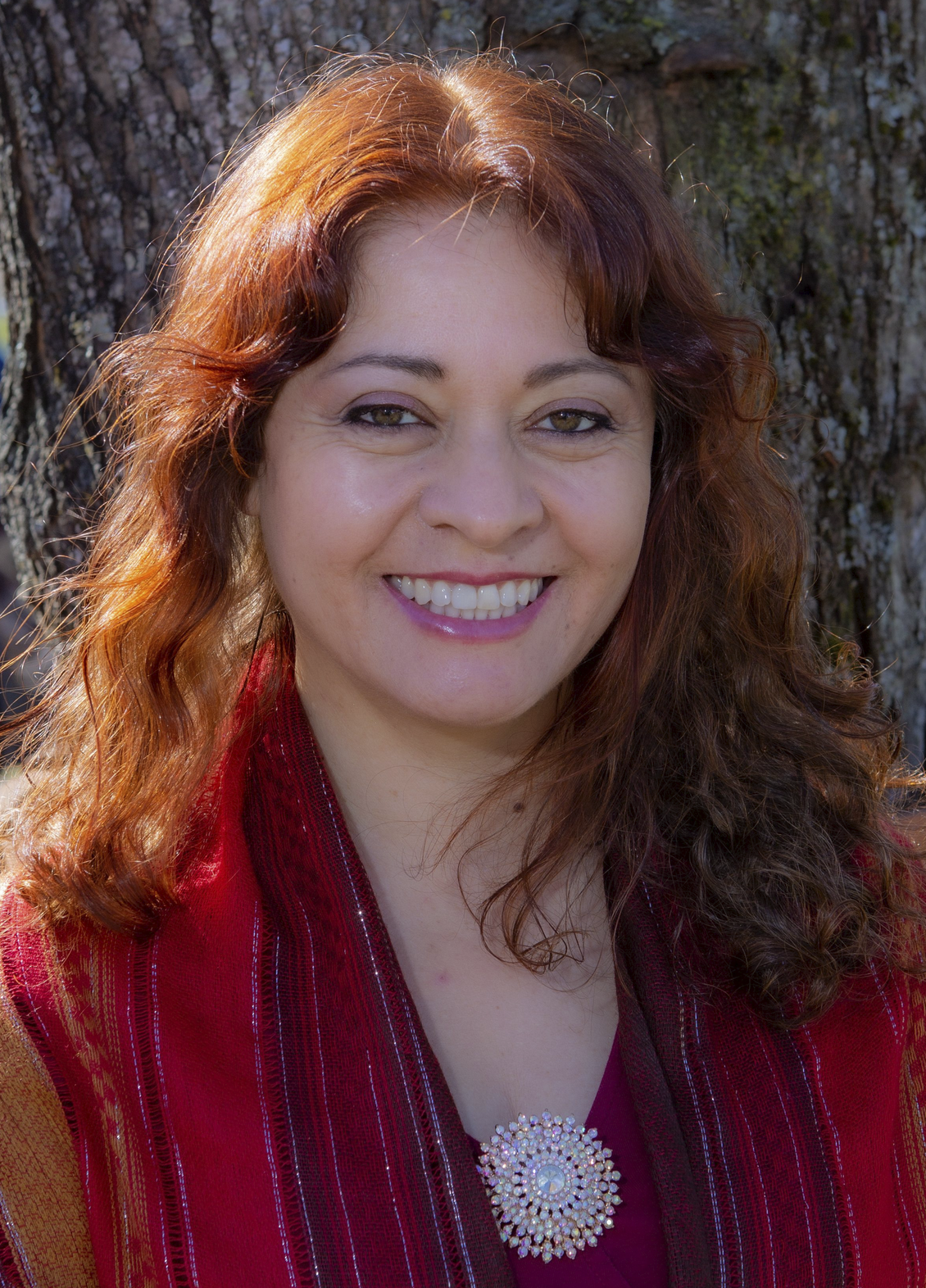 My name is Moni and I have made it my mission to take the confusion out of Feng Shui.
I help people turn their current homes into dream homes, where they can be happy with the people they love using a method I created called the Nine Steps to Feng Shui® System.

My signature method draws on my modern architecture training, ancient East Asian space arrangement techniques and the principles of alternative healing. The application of this method results in a home that is a supportive partner.
I work closely with my clients to make the right choices in creating a beautiful home, primed to make wonderful memories and flowing with good chi.
The result of studying or working with me is a life you love in a home that you're proud to show.
Frequently Asked Questions
When does the long distance consultation start and finish?
The consultation starts as soon as you enroll and it goes on month by month, until the Feng Shui of your home is complete, or until you wish to stop.
How is the Feng Shui consultation delivered?
The Feng Shui Consultation is delivered in a private online group (Facebook). Moni will give you access to a number of videos as needed, to help you complete your Feng Shui tasks. Moni will give you one task at a time. When you share with Moni that the task has been completed, then Moni will give you your next task. A task is considered completed when you have made a decision. For example, if you need a mirror on a wall, the task is considered completed the moment you order the mirror, or the moment you choose the mirror and put it on your wealth poster (if for any reason you cannot purchase it right away). You will also be invited to join Moni for a group live meeting at 6:00 PM Eastern Time (3:00 PM Pacific) on Thursdays. These meetings last 30 minutes and they are a chance for you to ask questions in person and meet like minded people.
Does Moni need the direction my home faces and my gua number?
No, Moni does not use the compass directions or gua numbers in her consultations. Compass directions and gua numbers are used in a type of Feng Shui that is fear-based. Moni uses the Nine Steps to Feng Shui® System, a method for practicing Feng Shui that is in alignment with the principles of ancient Chinese medicine, of which Feng Shui is a branch. This system uses only "love and above" energies to work on the Feng Shui of your home.
How long does it take to complete the Feng Shui of a home?
It depends on the size of the home and how committed the person is to completing the tasks that Moni gives them for every step in the Nine Steps to Feng Shui® System. Most clients will complete between one step to three steps per month, so the consultation may take three months to nine months. Moni will only give you one task at a time, and you have to complete that task before receiving the next one.
Can I work on more than one Feng Shui task at a time?
Moni has tried this, but it never works well. Clients get overwhelmed, confused or they get behind. Then the result is a frustrated client, a frustrated Moni, and no dream home. The way Moni delivers consultations has proven time and again to be the best way to Feng Shui a home!
Do I get any individual video meetings per month?
Moni offers group weekly video meetings and (optional) monthly individual meetings.
Is this a course?
No, this is a "just tell me what to do" extended consultation service. Moni will share with you "how to" videos to help you complete or understand certain tasks you need to complete in your home, but this is not a course. If you're interested in a course to learn the Nine Steps to Feng Shui® System, please contact
[email protected]
How much time do I have to devote to the Feng Shui Immersion per day?
It varies, sometimes a few minutes a day, sometimes a bit longer. Moni tries to keep tasks under 20 minutes per day. You can take a break for a few days, or even for a week, but more than that is not recommended.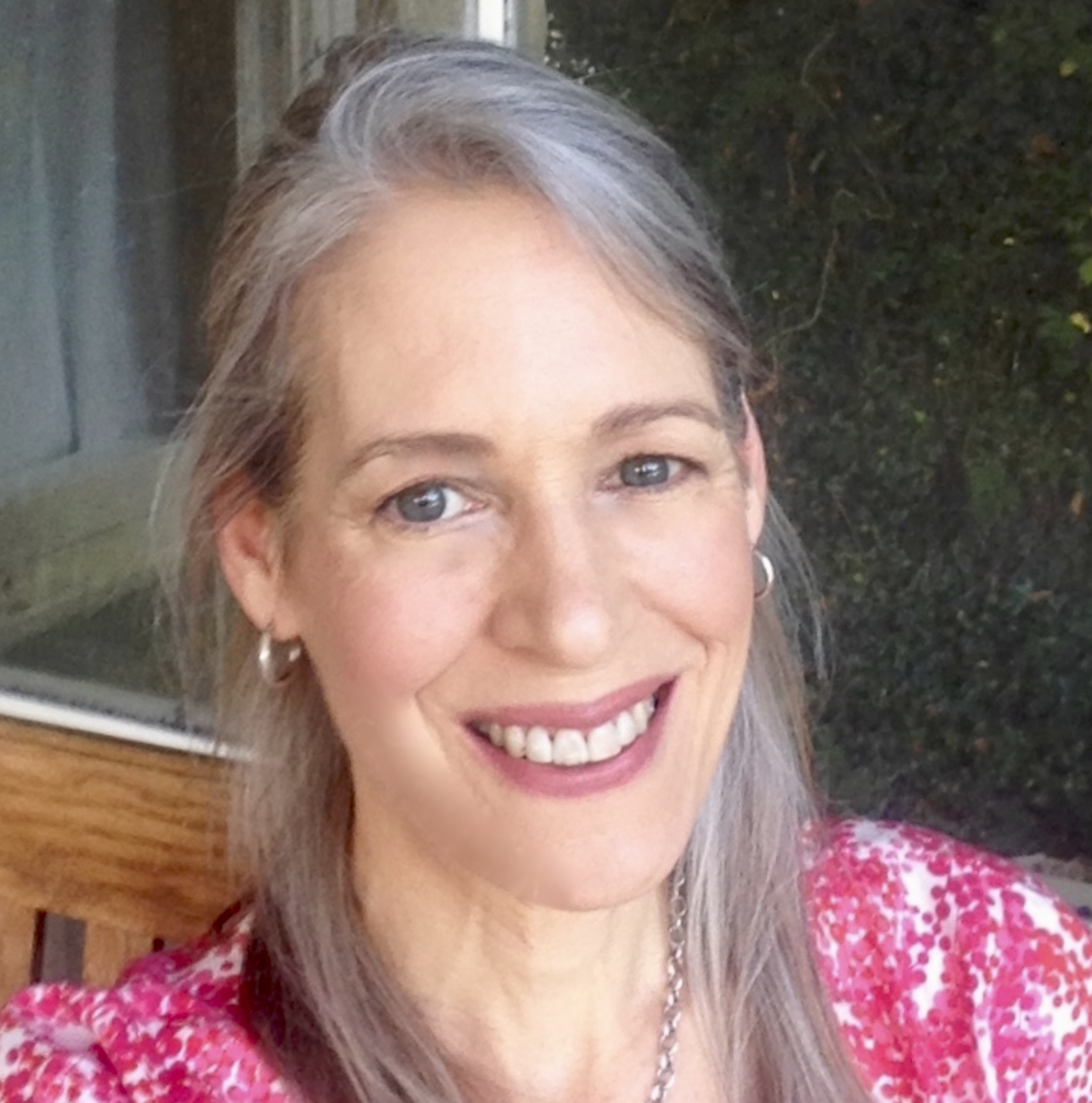 "It has been a pleasure and a privilege to work with you. Your Feng Shui wisdom and advice has been so valuable and you made the process so gentle and enjoyable! Thank you for all the positive life changes you have helped me to make."
- Lara, Registered Nurse and Women's Health Coach, Washington State, USA
Improve Your Life by Improving Your Home
You know that the home mirrors what is going on in your life. This is true.
It is also true that you can make small changes in your home to trigger important positive changes in your life and the lives of those you love.
Good Feng Shui leads to clearer thinking, better decisions, and a happier family life.
With my combined knowledge of architecture and Feng Shui I can work with your own taste and preferences to help you create a home you love.
You will be able to rest comfortable and confident in your decisions.
During your consultation, you and I (Moni) stay in close online contact so that you can get all the advice and answers you need to improve the Feng Shui of your home. As the Feng Shui of your home improves, you create the environments where you can be healthier, happier, and more successful.
Your home will impress, but most importantly, it will become the right environment where you and your family can be happy.

"I wanted to Feng Shui my house since I first had contact with it through a book. It was so confusing I stopped trying to do anything. Then I found Moni.
My life has been changing for the better and it is so easy! ...she told me what to do, I went did it, send her a picture to prove I have done it, and then she would give me the next task. It was so easy! My house is getting prettier, I'm more energetic, with art. It doesn't take up a lot of time AND it FEELS right! I could do everything on my own time, accordingly to my taste. It's perfect."
Maria Neto
Portugal
Real life transformations
These Feng Shui before and after photos show a living room that needed to share the function of a home office. A large and bulky corner desk unit was taking over most of the space, killing the living room function. That unit was replaced by a large media organizer that could be all put alongside one wall (with cabinet doors to hide the various components of the office), and comfortable seating was added. The owner of the home works out of a laptop that she moves around the home depending on her needs and mood, so basically what she needed in this room was a charging station for the computer. The computer chair can be turned around to form part of the living room setup.


Real time transformations in real homes
This hallway had no life and felt like a dead end, in spite of the client's attempt to liven it up with the addition of artwork. See what a big change was made with a splash of color on the back wall and the choice of brighter color art with perspective.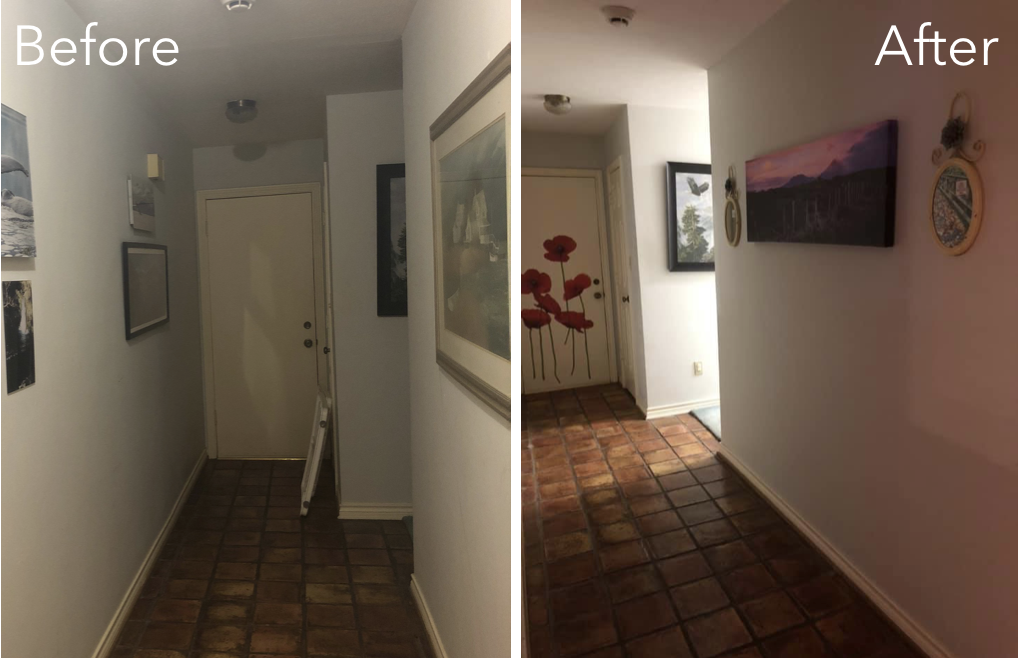 Work with the creator of the Nine Steps to Feng Shui® System for FOR A WHOLE MONTH at a time.

What you need to get started:
A Facebook account.

A floor plan of your home.
Note: If you don't have a floor plan but can provide a sketch of the floor plan of your home with the measurements of every room, we can draw your floor plan for a fee of $55 per story.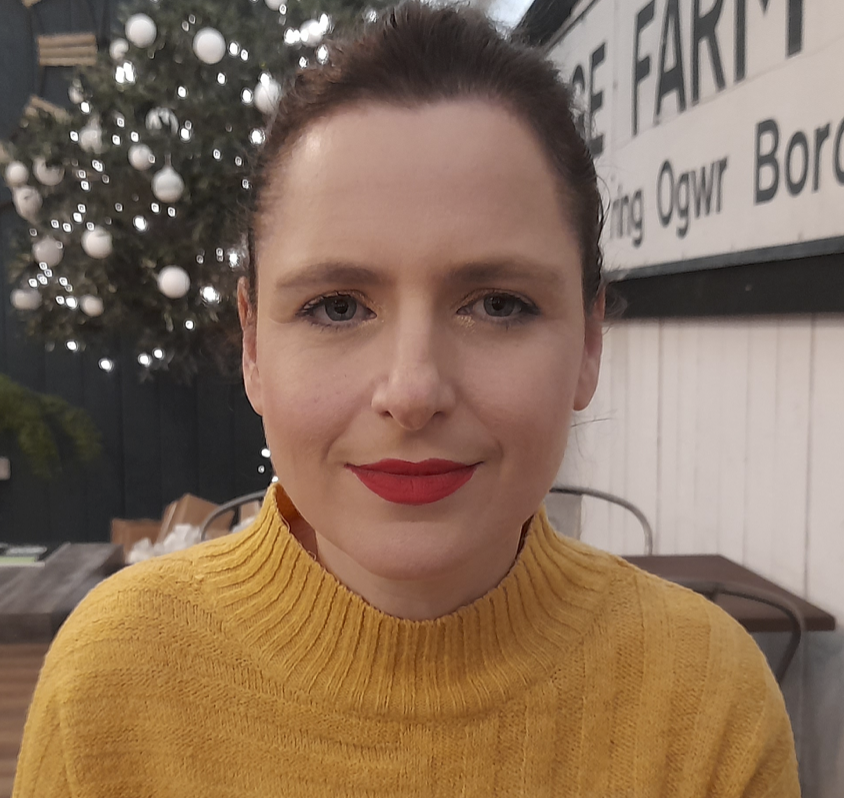 "Hi Moni - As we have come to the end of Feng Shui I just want to thank you for all you have done for me. I feel so much happier, content and fulfilled! Feng shui is a special kind of magic. Thank you for being you and inspiring me with your fascinating mind of knowledge. You have a lovely heart, mind and soul… You are a bright shining light in the world. Thank you so much. Much love to you and your beautiful family. xxxxxxx 😍😍"
- Marie, Wales, United Kingdom