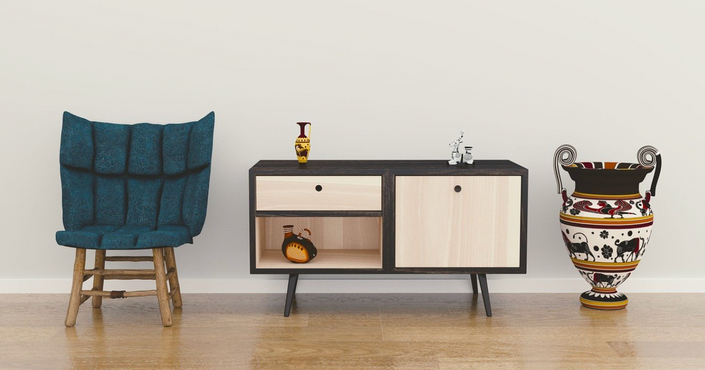 Room by Room Feng Shui Membership Website
Exclusive Feng Shui Content, Organized Room by Room
Watch Promo
You know how many women spend a lot of time and money buying things for the house, but somehow it never looks or feels just right?
They move furniture around again and again, but their spaces do not feel right.
They paint and repaint their walls, but the colors never seem to match or look great with their furniture
They buy artwork and ornaments that in their mind should look great, but the end result is less than pleasant.
Do you ever feel like that?
The Nine Steps to Feng Shui® Room by Room Membership Website helps you know exactly what to do in every single room of the home, from the foyer to the master bedroom, from the kitchen to the family room, so that your home looks and feels wonderful, and there's happiness and family harmony.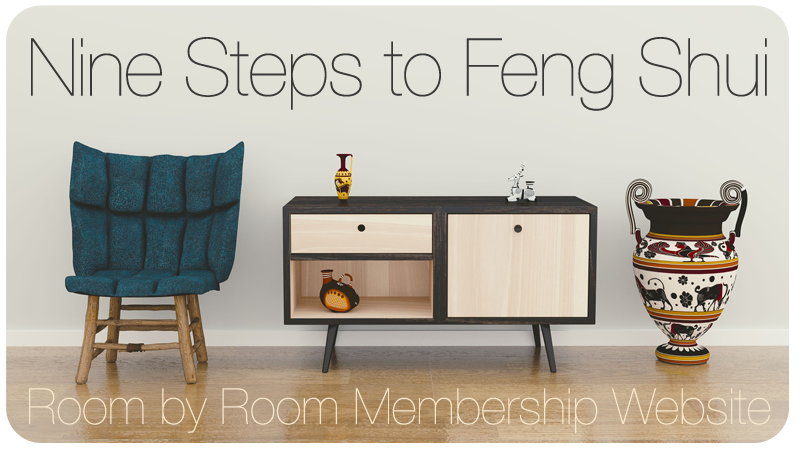 The Nine Steps to Feng Shui® Room by Room Membership Website helps you create a home you love.
You can Make Your Home a Dream Home with the proper guidance, and for a very low monthly fee (or save 30% t if you sign up for the year).
Imagine not having to guess, but knowing exactly what to do in each room in the home.
You want your home to be beautiful and comfortable, AND you want your family to share happy moments at home.
Many people want to use Feng Shui to improve the look and feel of their homes, but they don't know where to start. There is so much information out there and it takes too long to try to sort out what works from what doesn't.

Even when they find good information, they are not sure how to apply it to their homes, and there's no one to answer their questions!
I've been there too. Even though I graduated with a degree in Architecture I made many mistakes when I set up my first home. I could only see that something was wrong after I had put it up. When I tried to learn and apply Feng Shui to my home, I got stuck at every step!
I didn't give up.
I took on the challenge to figure out how to use Feng Shui to create homes that help people be happy!

As a result of my studies and research I created the Nine Steps to Feng Shui® System.

The Nine Steps to Feng Shui System® is a method that combines:
Ancient Asian space arrangement techniques.
Concepts from modern architecture (for which I trained in Quito, Ecuador)
Vibrational healing frequencies

Now I have put my best knowledge in a members-only website where you can have the information you need at your fingertips to create a happy life in a home you are proud to show.
It's no fun to feel frustrated, to hate the look of your home, or to be embarrassed to have people over!
Your Feng Shui Guide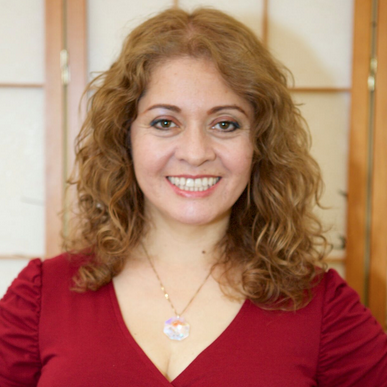 My name is Moni and I have made it my mission to take the confusion out of Feng Shui.
With my previous knowledge of architecture, and the help of experts in Ancient Chinese Medicine, I have created a Feng Shui method that makes sense and is easy to learn and apply: the Nine Steps to Feng Shui® System, which is at the core of all my training programs and books.
With this membership website it becomes so much easier to understand how Feng Shui applies to a home, room by room. In this site you will learn the essence of each room and work on your life areas by working on the room that helps that life area.


Work on the foyer to improve career and money making.

Work on the living room to improve fame and social life.

Work on the dining room to improve health and family.

Work on the kitchen to improve wealth.

Work on the hallway to improve communication and good luck.

Work on children's bedrooms to improve creativity.

Work on the master bedroom to improve love.

The results: a home they can feel proud of, less stress, more vitality and increased wealth, hope and happiness.

A beautiful home, less tress, more vitality, increased wealth, hope, and happiness.
STOP trying things that don't work, racking your brains trying to guess what will be a good investment of time or money for your home.
Instead, get reliable Feng Shui information that will help you turn your current home into your dream home.


STOP being that person who hates their home and is embarrassed to have folks over.


Instead, become that person who is proud to show their home off, but, more importantly, a person who loves and enjoys their home every day with their loved ones!

When you join this membership site, a secret link and a password will be sent to you so that you can enter a world of Easy to Understand Feng Shui as it applies to the home, room by room. The information is organized in a way you can very easily find what you are looking for.
Under each article there is a section for comments and questions. Every month, I will choose the best questions to add more articles.
Your questions and your input will become part of the content creation for this website, as it grows every month.

I have put so much love into the content for this website that I have no doubt you will love it too and that it will help you improve your home and your life.

Also, there is a 30-day-money-back guarantee, so there is absolutely no risk.
Get access to amazing articles on the Feng Shui and Space Arrangement of homes, room by room.
Now members can meet Moni on the first Thursday of the month (6PM Eastern) for a live video group meeting to ask questions, chat, and learn Feng Shui lessons.