Are You Embarrassed? Overwhelmed? Confused?

Do you feel like your life is out-of-control?


Do you often wonder if you are too busy to have a beautiful, well-kept home?


Do you dislike (or even hate) chores and housework?


Are you afraid to meet people or make new friends because you dread inviting someone to your home?

Maybe your children are unable to have their friends over because you don't want their mothers to know how you keep your place! Or maybe you are missing out on work opportunities because you cannot bring co-workers home.

Do you want to live more simply
with greater ease and grace?

You know something has to change. You keep telling yourself that you know what needs to be done to declutter, organize, and tidy up your home -- you just need to do it.


If it were that simple, everyone would be doing it.

Well, this is a program that helps people declutter and organize their homes and keep them tidy FOR LIFE. What's great is that this program requires no self-discipline and no will power, and has worked for people with extreme cases of clutter.


What makes this program work so well is that it transforms the way people feel about their homes and their stuff, so they learn to live only with what they use and love. Once their heart is in it, decluttering and organizing becomes easy!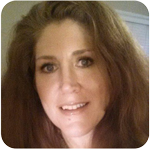 "I stumbled upon Moni Castaneda and Feng Shui for US during a search to learn more about Feng Shui. Having dabbled in it a little, I was really drawn to her simplifying ways and pleasant disposition. Not long after I began following Moni, she offered a course I needed more than wanted.

I've never been much of a minimalist, but I was drowning in "things" after the death of my mother. Things that I couldn't bare to let go of, because it felt like letting go of her too. Moni's Declutter from the Heart course helped me to do just that. She really gets to the root and not only makes it painless, but makes it something you look forward to doing.

I can't recommend this course enough. No pressure and great results; I think, in part, BECAUSE there's no pressure. It's a slow, steady, doable pace you can make your own. She sets one up for success more than any other program I've ever come across."
Sharon Canovali, Realtor, Greensboro, NC
This program is a unique combination of:


Eastern secrets about space and time management.


Latin American house keeping tricks to make house work happier, more manageable, and enjoyable.


Home organization and efficiency tips from a professional in Architecture and Feng Shui.
The home organization program:



is based on 3 principles discovered by Moni Castaneda after working with thousands of Feng Shui clients and students in the United States and abroad:


1 - Clutter equals decisions delayed - without robust systems for decision making in place, clutter will keep coming back.


2 - No one is happy to organize ugly things - without beauty there is no long term tidiness.


3 - A person can only tidy and organize their space according to their predominant memory type - all other attempts will inevitably end in failure.
This program is different from any other program, course or book on decluttering and tidying up because:


It draws on the unlimited power of your Deeper Mind (erroneously called the "unconscious mind"), instead of relying on the limitations of "will power." This course works with your high self, instead of your ego.


It requires no self-discipline. The system works by acting on specific spots in the home first, to release chi (life force) which has become stagnated. As chi is freed up and becomes available to you, you will have increased energy to declutter, tidy up and organize.


It works by transforming your feelings and deep emotions towards house work and organizing. Once your heart is in it, nothing can stop you from tidying up.
Discover:
The main reasons why people hold on to clutter.


How to stop clutter before it happens.



How to create systems so that clutter never gets out of hand in your home again.
This program has helped people finally declutter, even those who:


Had tried many books, processes and courses, but nothing had worked for them in the long term. They may have had temporary spurts of energy and cleaned up some, but soon went back to their previous habits.


Had been paralyzed by emotional burdens or even depression, and unable to take action to improve their homes in any way for a long time.*


Had been diagnosed with attention deficit disorder (ADD).*


Were potential candidates for "hoarders" shows on TV.


* Please be aware that we are not claiming that this program has helped people improve from depression or attention deficit disorder, but simply that people who have shared with Moni that they were struggling with depression or ADD have been able to make positive strides in the decluttering and organizing of their homes.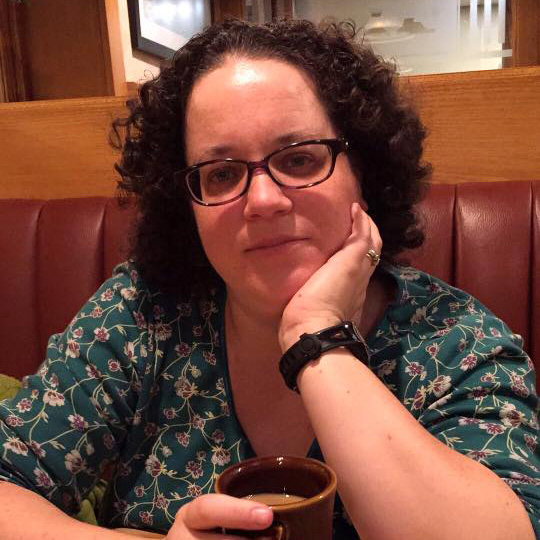 When this Decluttering Program came along, I knew right away it was what I needed. Clutter is in the way of everything for me, and I have spent years on my pack rat tendencies only to attract clutter over and over again, so I knew that my changes truly needed to come "from the heart." I would recommend this course to anyone who has struggled for a long time with clutter. For years, feng shui was an fascinating but confusing mess of rules to me; Moni's presentation of it is orderly and also cyclical, so that each time a concept reappears you do a little bit deeper.

Emily La Fave, Minneapolis, MN USA
Benefits Administrator
Your Feng Shui Guide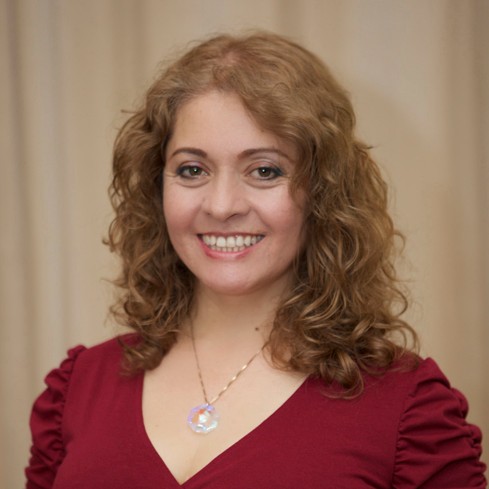 My name is Moni and I have made it my mission to take the confusion out of Feng Shui.
With my previous knowledge of architecture, and the help of experts in Traditional Chinese Medicine, I have created a Feng Shui method that makes sense and is easy to learn and apply: the Nine Steps to Feng Shui® System, which is at the core of all my training programs and books.
In my decluttering classes, programs and services I help students and clients let go of that which holds them back, so that they can discover the beauty in their spaces, in their lives and in themselves.
Declutter for Good


PROGRAM MODULES
The first three modules set the foundation to declutter, by restoring balance and vitality to your home and life.
Module 1: Overcome Fears Around Decluttering and Organizing


Step 1: Determining if you have too little or too much storage space, and what to do about each.

Addressing the fears that may be preventing you from letting go of the things that are cluttering your life.

Discovering your memory filing type.

Tips on how to declutter periodicals (magazines, newspapers, newsletters, and paperwork, including bills).

BONUS: Angelic Feng Shui Clearing Recording, MP3.
Module 2: Discover a New Kind of Life Balance


Step 2: Check the balance between yin (dark and cold) and yang (hot and light) spaces. What to do to achieve balance.

What the gifts you receive (and keep) say about the way you relate to others and the health of your relationships.

Tips on how to declutter photos, gifts and knick knacks.

Dealing with emotional and energetic "bugs."

Vibrational clearing for the most common negative emotions around decluttering, organizing and tidying up the home.
Module 3: Regain Vitality in Your Home and in Your Life


Step 3: Free up circulation. Clutter is worst, and most dangerous in circulation areas.

Allowing more vitality into your home, so that you have more energy to clean up, declutter, and tidy up.

Tips on how to declutter your kitchen cabinets and pantry.

How Divine Purpose trumps Will Power, every single time.

Getting aligned with Heaven.
Modules 4, 5 and 6 teach you how to use the powers of nature and healing to establish healthy new habits.
Module 4: Let Nature Restore Your Sense of Self-Worth


Step 4: Work with the natural rhythms and use nature as a an aid.

How to use sunshine and fresh air to clear your home of stagnation.

Tips on how to declutter clothes and clothes closets.

The two main motivation types and how to get yourself motivated.

Using the right amount of work, at the right time, to get maximum result with minimum effort.

Keys to identifying clutter quickly and painlessly.
Module 5: Declutter Your Emotions


Step 5: Address the emotions that block decluttering, and use the five elements to clean up and organize.

How plastics are killing your chi, and how to make a plan to replace them.

Tips on how to declutter all those pesky tiny miscellaneous items you don't know what to do with.

Clearing and Healing recordings for the Five Elements of the East and West, MP3 or CD. (Vibrational activations for the five elements; healing guided meditation with the five elements)
Module 6: Reconcile with Heaven and Activate Synchronicity


Step 6: Understand how the language of clutter is affecting your life and working against the realization of your goals and dreams.

Accepting "help from above," and activating synchronicity in your home and life.

Tips on how to declutter the garage and car related items.

Learning to accept imperfection and impermanence.
Modules 7, 8 and 9 empower you to free up space and time for life, so you can do all the things you need to do and all the things you want to do.
Module 7: Clear Your Home of Past Energies


Step 7: Establish systems for the maintenance and good functioning of your home.

Learn how to clear your home from subtle negative energies.

Tips on how to declutter toys, and items related to hobbies, arts, and crafts.

Understanding needs and desires.

How to quarantine and resolve (until then) persistent problems.
Module 8: Remove the Blocks that Stand Between You and Your Goals


Step 8: Help your life areas by releasing specific items from your home.
The relationship between:
a) clutter and the nine life areas by location,
b) clutter and each room in the home, and
c) clutter and the nine life areas, by type of clutter.

Tips on how to declutter books and bookcases.

How to break up and simplify big tasks.

BONUS: Affirmations for the Feng Shui Life Areas. (MP3 or CD)
Module 9: Use Systems to Make Your Life Easier


Step 9: Pre-decide what to do with objects and establish business-like home management systems.
Bringing workplace systems into the home:
a) getting professional or commercial grade equipment,
b) labeling (according to your memory type), and
c) assigning chores and creating job descriptions.

Tips on how to declutter media and items related to grooming and makeup.
Modules 10, 11 and 12 will help you move forward, with a simpler lifestyle, that is full of passion and fun.
Module 10: Learn an Easy Way to Deal with Junk Rooms


How to Declutter Junk Rooms

Learn about clutter in the body and how the body cleanses itself.

How a junk room is to the home what a tumor is to the body.

The "surgery" approach to dealing with junk rooms.

The "traditional healing" approach to dealing with junk rooms.
Module 11: Put Procrastination to Work for You


How to Get Anything Done

The life cycles of things.

Understanding the pathways that every category of items need to follow in your home (flow charts provided).
Module 12: Putting It All Together


Final thoughts and advice on how to declutter and organize your home.

Adding beauty to your storage systems.

Making home care more efficient and simple.

Declutter arguments.

Declutter EMFs.
If you do not declutter and organize now, when will you? After all, you know that PROCRASTINATION is one reason you are in the mess you are in!


BUT CHECK THIS OUT: Unlike other courses, where you are promised tools to do away with procrastination (unrealistic!) in this course you will learn how to USE procrastination to your advantage, and to GET THINGS DONE!
TAKING DECLUTTERING
AND ORGANIZING
TO A NEW LEVEL

Many people can teach you techniques to declutter, tidy up and organize. The internet has thousands of articles on the subject.

Only this program uses the Nine Steps to Feng Shui®, a system developed by Moni Castaneda based on the Nine Principles of Natural Law that are behind all Asian healing techniques, such as Acupuncture, Chinese Herbalism, Tai Chi, and Medical Qi-Gong.


The Nine Steps to Feng Shui® System of Decluttering uses:


Very little effort, always seeking to apply the right action, at the right time, to get the maximum effect.


Synergy (interaction/cooperation to produce a combined effect greater than the sum of their separate effects) Every action you take towards decluttering, organizing and tidying up builds up the energy so the next steps become easier.


Space clearing techniques to clear stagnation (physical, emotional and mental).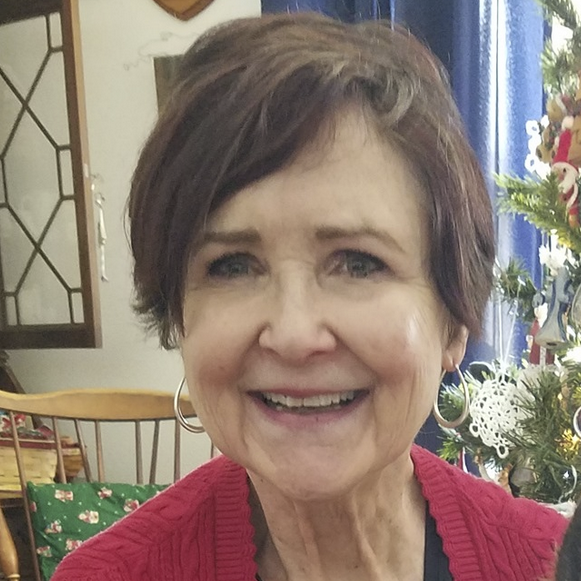 "Moni Castaneda's Decluttering from the Heart course is full of techniques which helped me (a sentimental only child whose patents were very loving) tackle clutter piles, which she defines as "delayed decisions."
Moni's course showed me how to address clutter in visible as well as hidden areas. I am doing a little each day and making progres. I will continue to declutter from the heart, for good, so I can relax more and enjoy my grandkids and grand pups/kitties. A major goal has been met as I share art teacher materials and supplies with a new small private school. Moni has been supportive and I have made room to paint watercolors soon in my tiny art studio. Decluttering has allowed me to bless and to help others and make a place for me to CREATE."
Jennie Graham Long, BS Ed. K-12 Art Ret; Jennie's Art Basket: original-custom Watercolors, Longaberger consult. 30 yrs; Landscape Gardener,
Nani of 4

In addition to the amazing content in this program, you get fantastic bonuses!

Bonuses Included with Your Purchase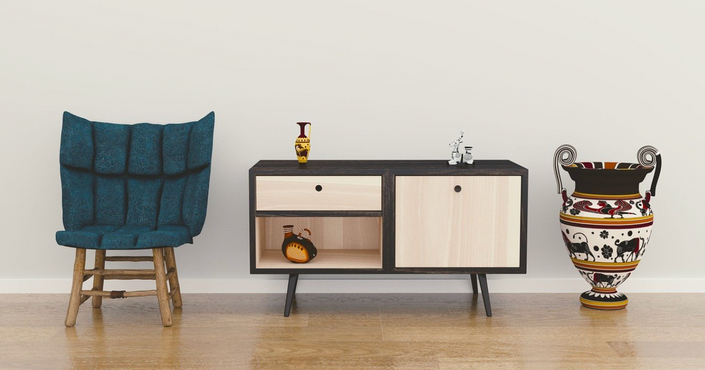 Room by Room Feng Shui Membership Website
Exclusive Feng Shui Content, Organized Room by Room, PLUS an Online Community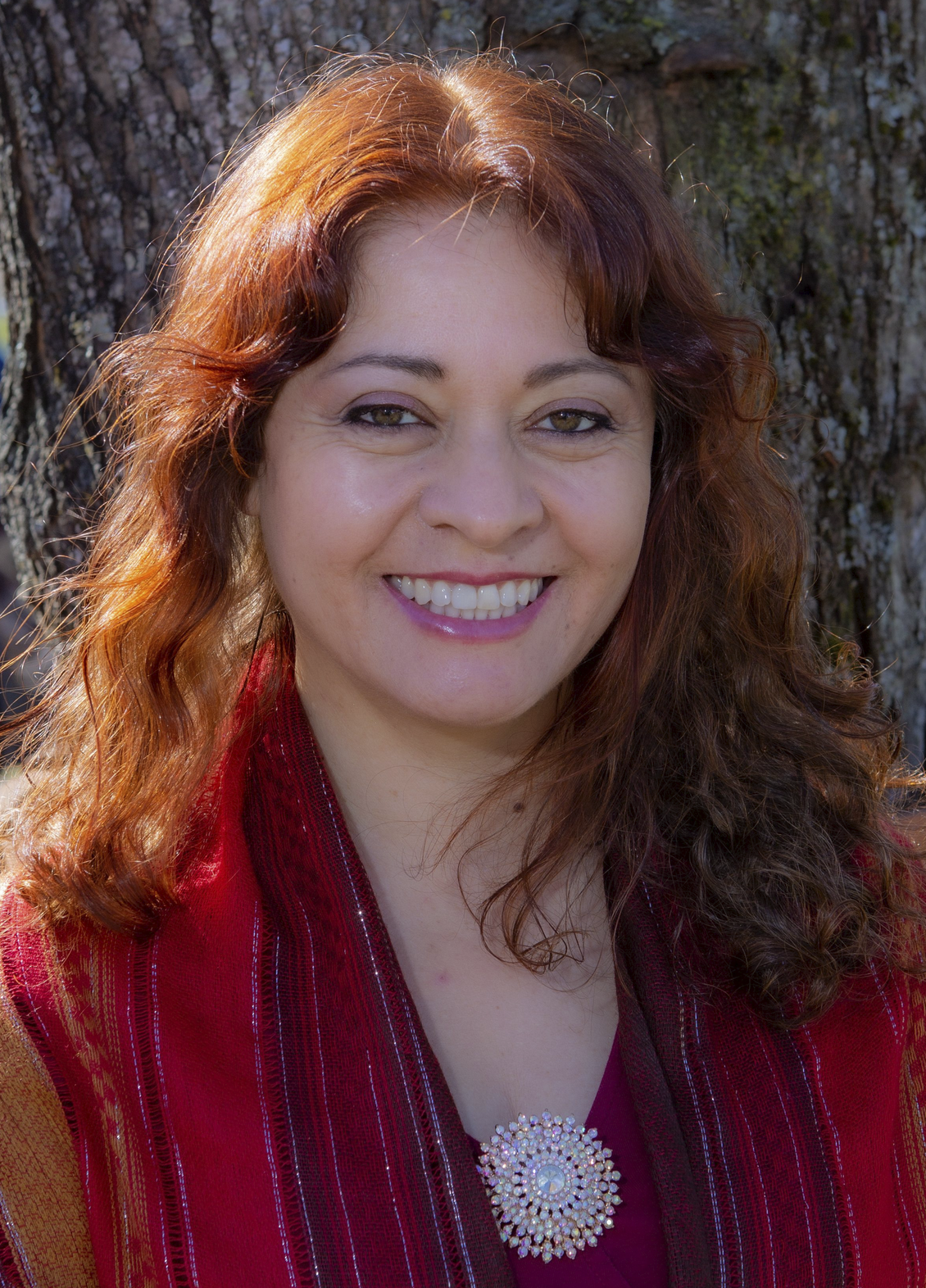 $14.99/month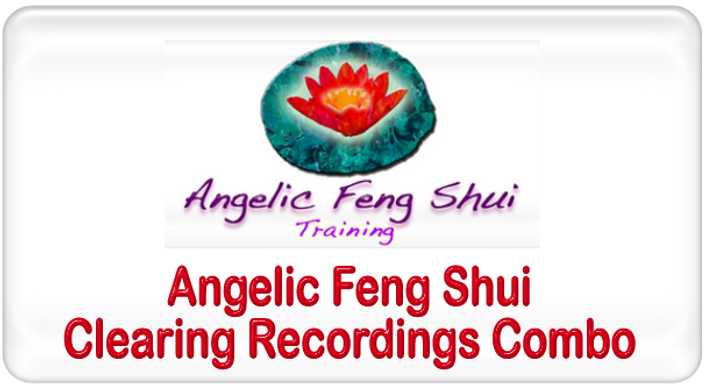 Angelic Feng Shui - MP3 Recordings
A Subtle Feng Shui Spiritual Healing and Clearing Modality with Angelic Frequencies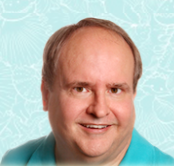 $90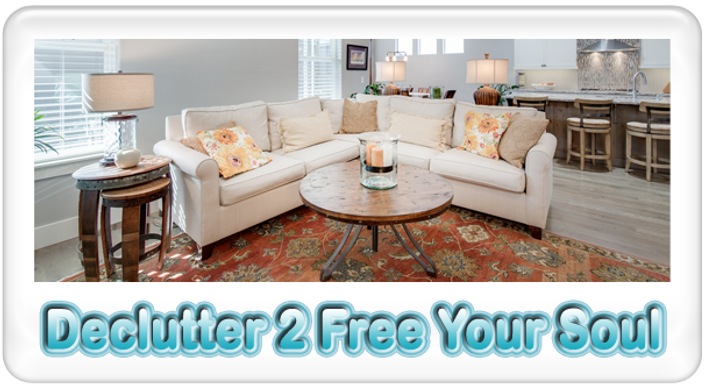 Declutter 2 Free Your Soul
Take Inspired Action to Simplify Your Life!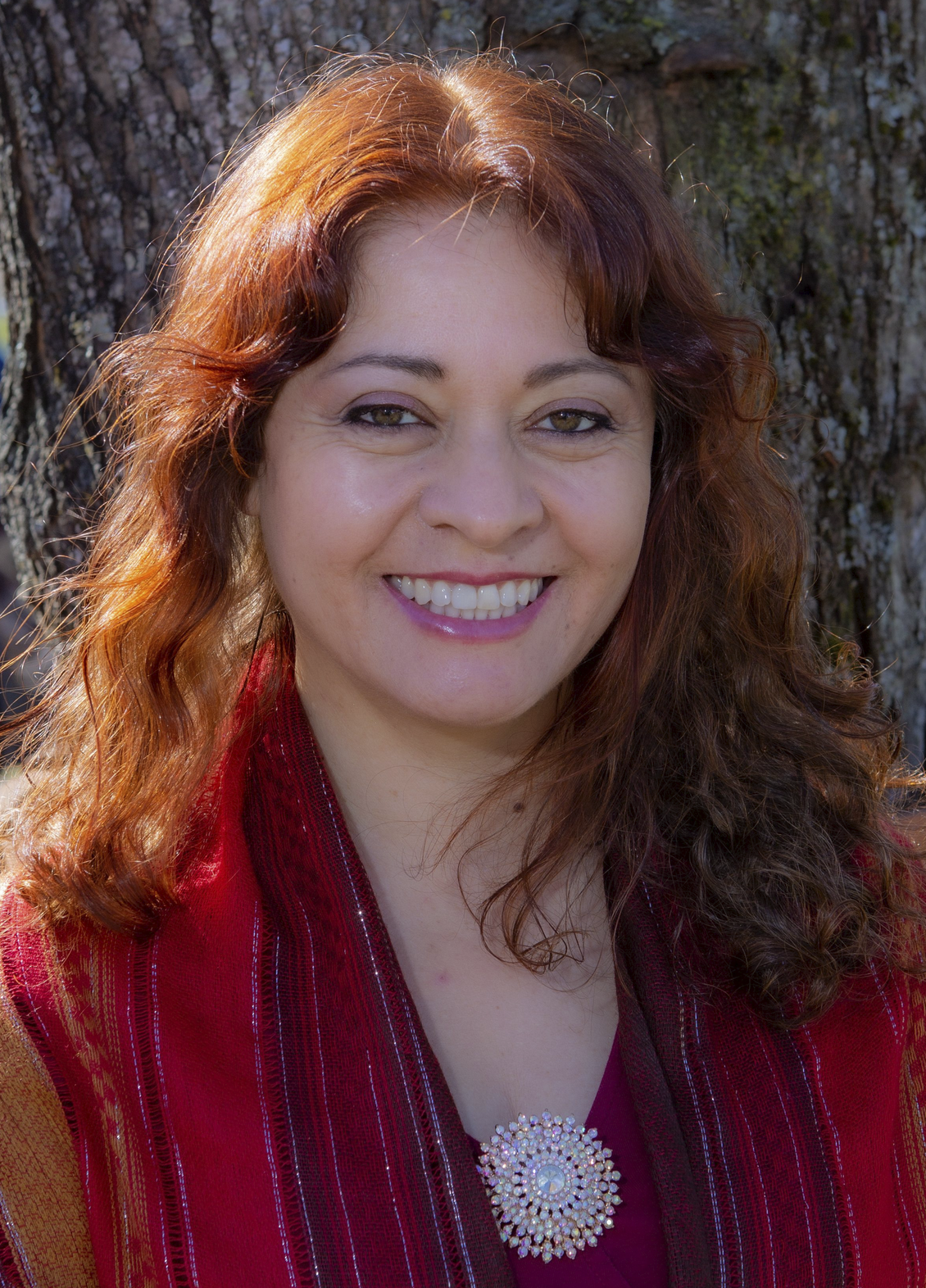 $99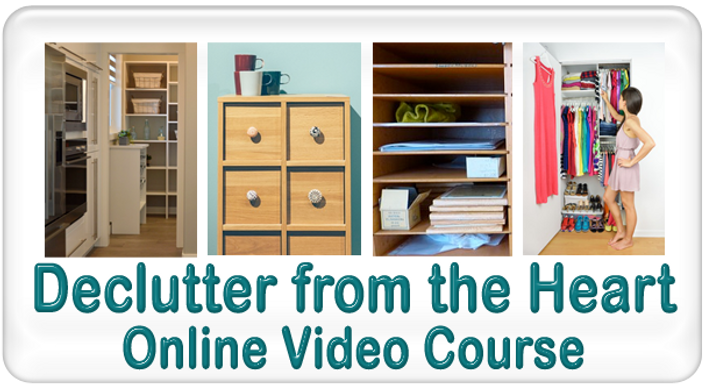 Declutter from the Heart
A Self-DIrected, Virtual Course to Declutter, Tidy Up and Organize Your Home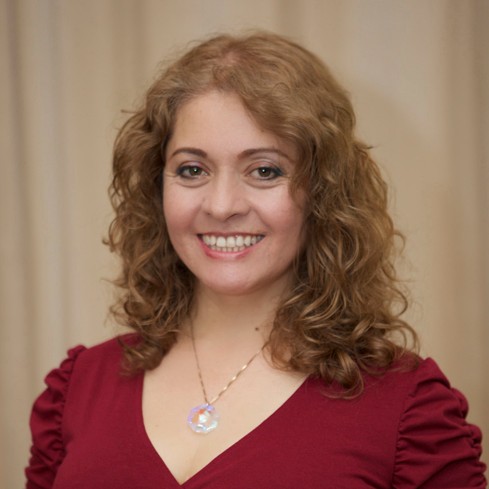 $800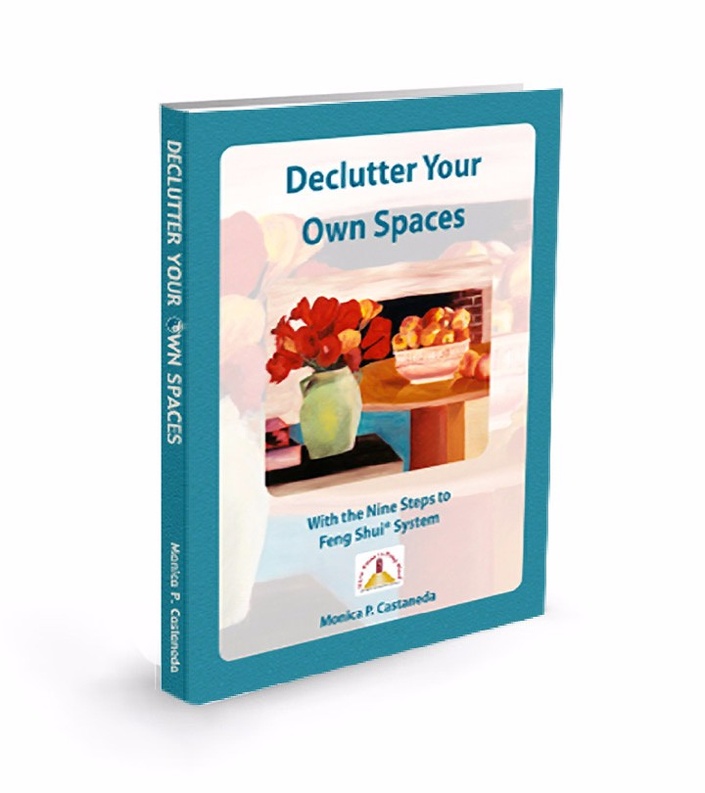 Declutter Your Own Spaces (E-book)
with the Nine Steps to Feng Shui® System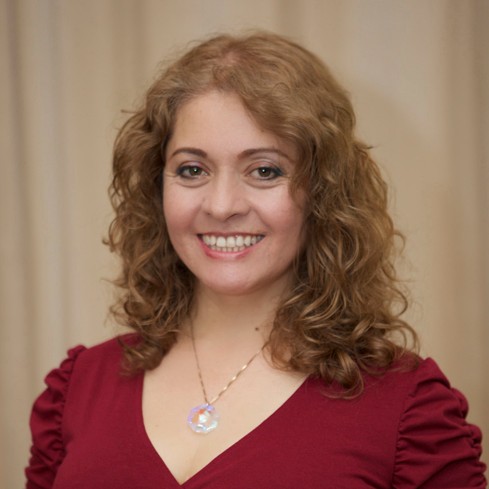 $18
Retail Value of BONUS Content: $1,021.99
Frequently Asked Questions
When does the program start and finish?
The program starts as soon as you enroll. It is designed to take 12 weeks, but you can take longer. You never lose access to the online course or the Facebook Support Group.
How long do I have access to the course?
How does lifetime access sound? After enrolling, you have unlimited access to this course for as long as you like - across any and all devices you own.
Is an online course as good as in-person training?
Absolutely! Several studies show that online education is just as good (if not better) than in-person instruction. Recent studies have shown that the learning outcomes of online education are as good or better than face-to-face education. Online education is self- paced, and gives students the ability to pause and rewind videos, to make sure they understand all the information. With an online course you can go back any time and review the materials to make sure you understand perfectly. A recorded class is usually more comprehensive than a class on the same topic by the same instructor.
What if I am unhappy with the course?
We would never want you to be unhappy! You can ask for a refund during the first seven days of the course.

You know it is time to take action, and invest in your well being. You know how much clutter has been dragging you down. You need a change.
It is time for a new beginning, one where your home works for you instead of against you. This is important. You know it is.
Take Action:
The right action

At the right time

With minimum effort

Use the power of your Deeper Mind, of your High Self, and the help from this wonderful program, designed to help people who are ready to live in an unencumbered home.
How Much Is Your Clutter Costing You?


Do you buy things that you are sure you already have because you don't know where to find them?


Does work take you a lot longer (and productivity declines) because you can never find what you need right away?


Has your home become unsafe because of too many tripping hazards, allergens or even pests?


Your clutter is costing you money. It is causing you to overspend.


Clutter affects your reputation. Disorganized people are perceived as less dependable. Clutter may be preventing you from getting a raise or a promotion.


Clutter is a potential hazard to your health. Imagine the cost of just one trip to the emergency room!
If you could do it alone, you would have already done it! Things simply do not improve on their own.

Let the program Declutter for Good assist you in taking control over your home and your life!

How Much Does it Cost to Hire a Feng-Shui-Trained-Professional Organizer?
At the low end, hiring a Feng-Shui-trained professional organizer for $90 an hour, will cost you $6,480! If you hired a conventional professional organizer at $30 per hour, the cost would be $2,160.


And the above fees do not even include the basement, attic or garage!


What's more, many people have found that after the professional organizer leaves, they quickly go back to their old ways.


When you learn how to declutter and organize, and more importantly, when you make the shift in your heart so YOU WANT to declutter and organize, you can make changes FOR LIFE!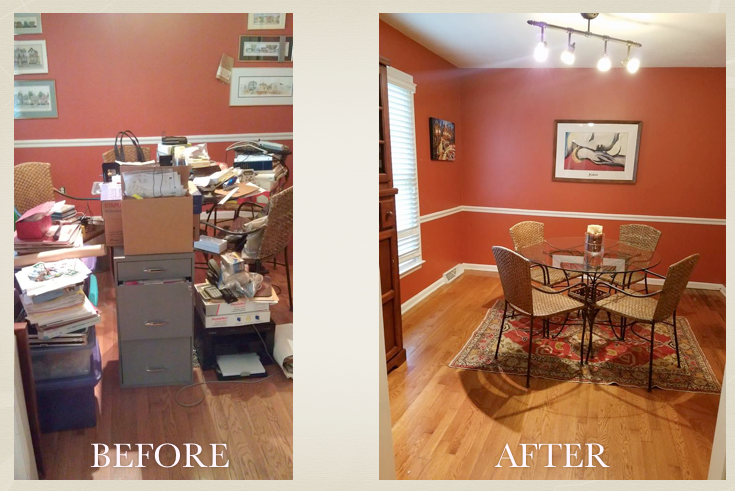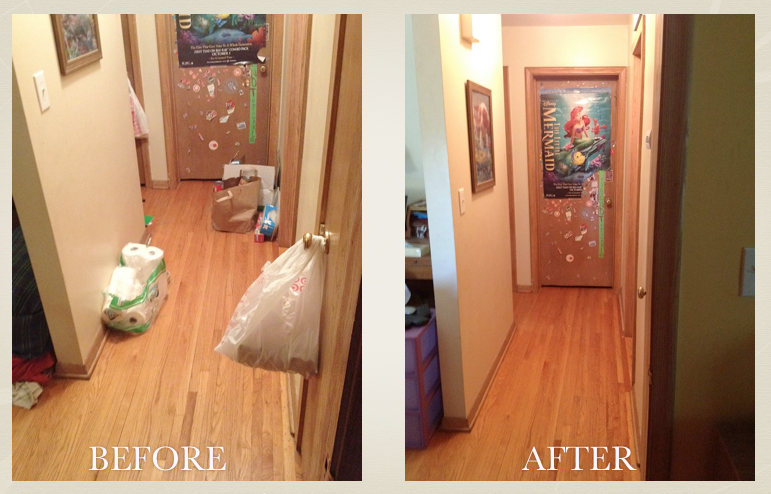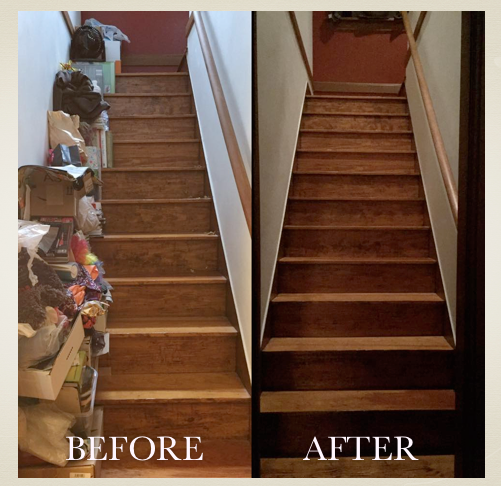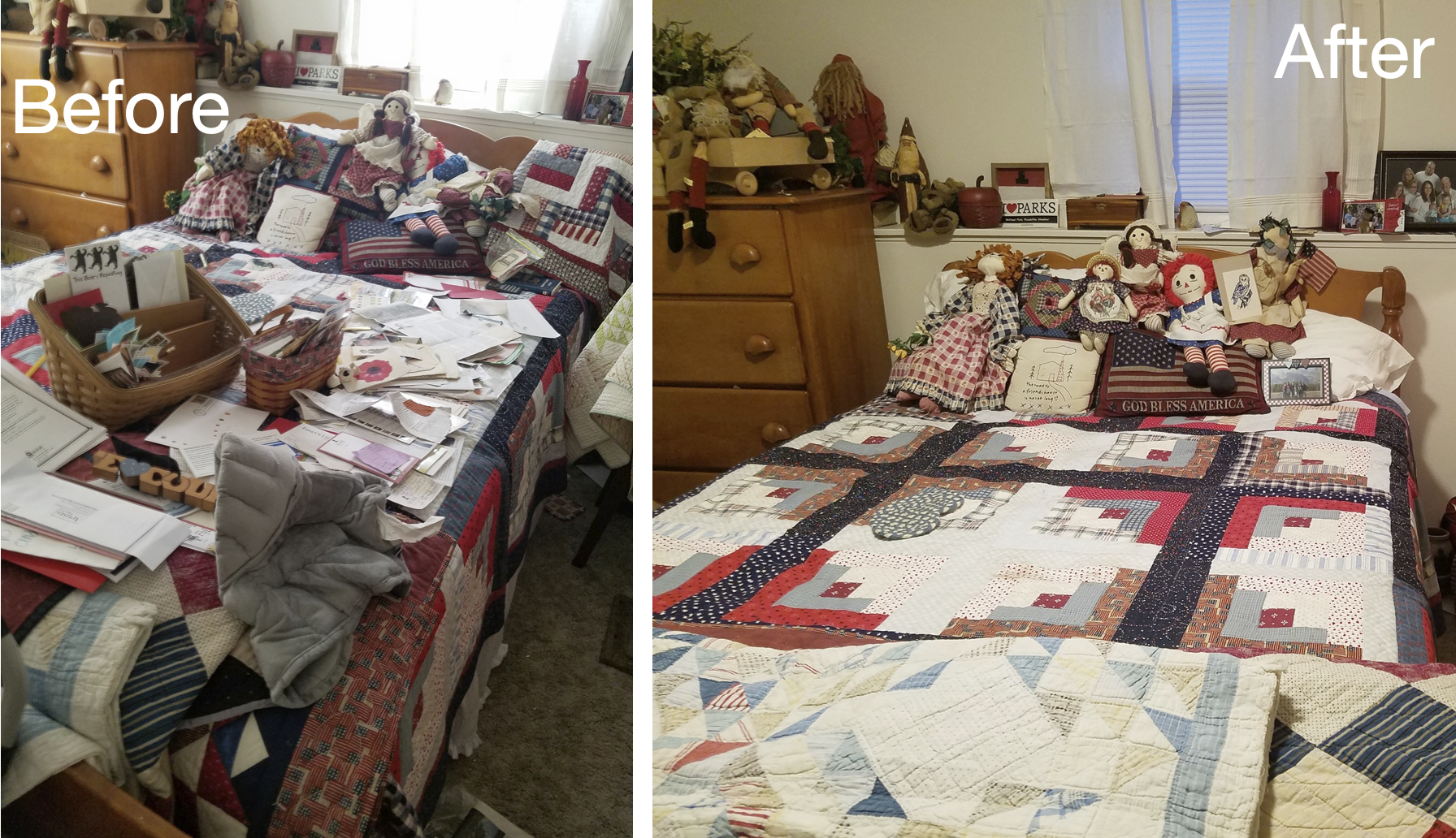 To summarize, with the Declutter for Good Program, you get:
Declutter from the Heart, a 12-week, pre-recorded online course packed with amazing information that will help you transform your home through a better understanding of life and a deep spiritual transformation.


A set of clearing and healing recordings created by a spiritual healer to help you deal with the energetic issues that lead you to clutter.


The pre-recorded online class Declutter 2 Free Your Soul to help you jump-start your decluttering to clear the areas in the home that are most visible and cause the most arguments.


An electronic copy of the book Declutter Your Own Home, where you can learn decluttering and organization techniques.


Membership in the Room by Room members-only website and Facebook group, where you get mini-decluttering weekly challenges to keep you motivated and on fire to clear your home and make it beautiful!